Supermarket plastic rises to over 900,000 tonnes a year.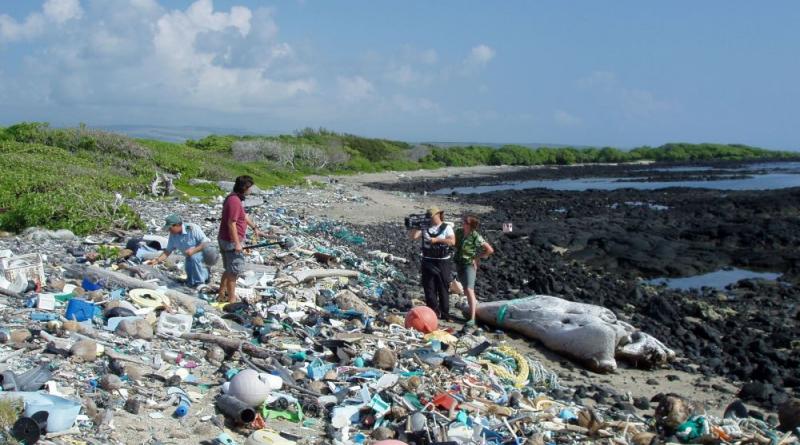 The Environment Investigation Agency has released a report revealing that supermarkets are continuing to churn out a large amount of plastic a year.
Despite commitments to cut down on plastic production, a new report by the Environment Investigation Agency has found that supermarkets are churning more than 900,000 tonnes of plastic a year.
In partnership with Greenpeace, the EIA report has found that seven of the top ten supermarkets have increased the plastic packaging they use, also known as their 'plastic footprint'.
It has been revealed that only Waitrose, Tesco and Sainsbury's have managed to achieve small reductions.
In 2018, the three top supermarkets in reducing plastic waste were Iceland, Morrisons and Waitrose. A year later, Waitrose are on top, with Morrisons and Sainsburys following close behind with Iceland falling to seventh place.
Waitrose scored highly because it cut the amount of plastic packaging used and is looking to scale-up innovative trials for packaging-free refill stations for products such as coffee, rice, pasta, wine and detergent.
Morrisons became the first retailer to set a quantified target to increase reusable and refillable packaging. It also started its own refill trials and made loose and refillable ranges 10 per cent cheaper than packaged counterparts
The report also found that 'bags for life' have had a steep incline in sales, with millions of shoppers purchasing them as a single-use option even though they contain far more plastic than conventional single-use carriers.
EIA Ocean Campaigner Juliet Phillips said: "It's shocking to see that despite unprecedented awareness of the pollution crisis, the amount of single-use plastic used by the UK's biggest supermarkets has actually increased in the past year.
The new report is urging supermarkets to reconsider their relationship with single-use packaging, to cut down on plastic and put this in place immediately to ensure that we are on track to reach net zero by 2050.
"Our survey shows that grocery retailers need to tighten up targets to drive real reductions in single-use packaging and items. We need to address our throwaway culture at root through systems change, not materials change – substituting one single-use material for another is not the solution."
Read the full report here.
29 November 2019
Climate Action