UN head accuses fossil fuel firms of business models 'inconsistent with human survival'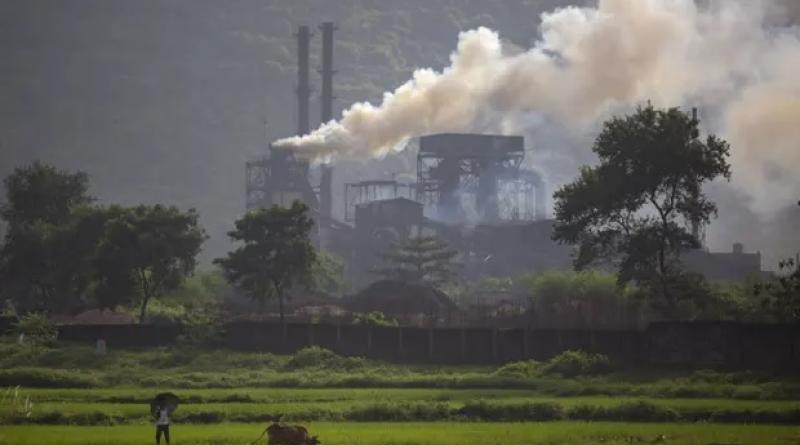 Criticism at Davos for big companies that, 'like the tobacco industry', ride roughshod over their own science
The head of the United Nations has accused the world's biggest fossil fuel companies of refusing to abandon a business model at odds with human survival despite knowingly putting the world on course for a climate meltdown decades ago.
Speaking at the Davos summit of business and political leaders, the UN secretary general, António Guterres, launched a strong attack on the world's leading oil companies, many of which are represented at the World Economic Forum's annual meeting at the Swiss resort.
Guterres said recent revelations that ExxonMobil knew back in the 1970s that its core product was "baking our planet", made "big oil" similar to the tobacco companies that knew smoking led to cancer.
"Just like the tobacco industry, they rode roughshod over their own science. Big Oil peddled the big lie … And like the tobacco industry, those responsible must be held to account," he said.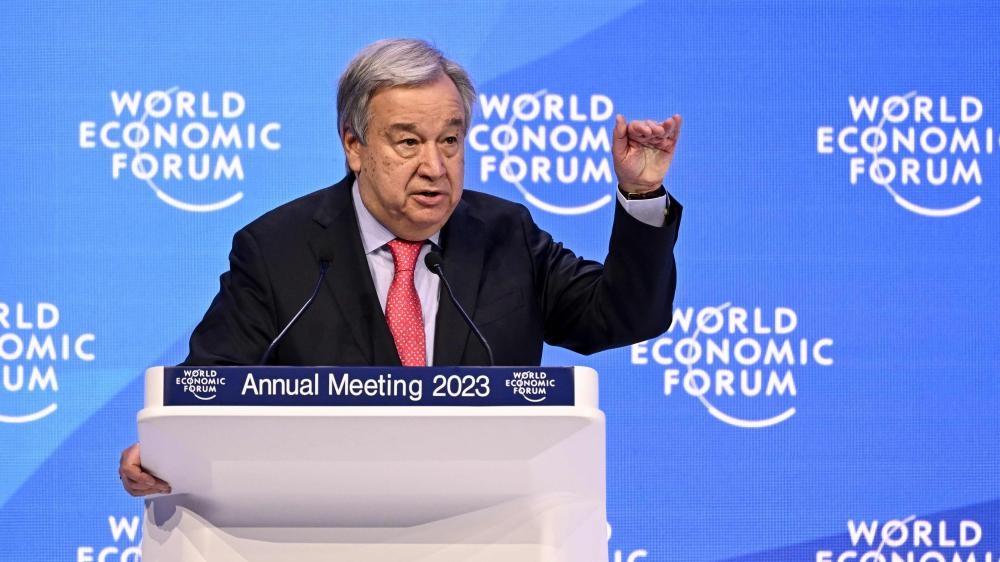 "Today, fossil fuel producers and their enablers are still racing to expand production, knowing full well that their business model is inconsistent with human survival. This insanity belongs in science fiction, yet we know the ecosystem meltdown is cold, hard scientific fact."
The need to step up progress in the global battle to prevent a rise in temperature of more than 1.5C has been one of the themes of the Davos meeting but the head of the UN said many of the pledges made by companies to achieve net zero carbon amounted to greenwashing.
Guterres said achieving the climate goals agreed by the international community required the full engagement of the private sector, and acknowledged that more and more businesses were making net zero commitments.
"But benchmarks and criteria are often dubious or murky. This misleads consumers, investors and regulators with false narratives. It feeds a culture of climate misinformation and confusion. And it leaves the door wide open to greenwashing."
Corporate leaders should put forward credible and transparent plans to achieve net zero by the end of the year, the UN head said, adding that reliance on carbon credits did not amount to "real" emission cuts.
Soaring energy prices caused by Russia's invasion of Ukraine have led to some countries stepping up the use of coal as a substitute for expensive gas but Guterres warned that the world was in a race against time to curb carbon emissions.
"The battle to keep the 1.5-degree limit alive will be won or lost in this decade. On our watch. My friends, right now it is being lost.
"We must act together to close the emissions gap. To phase out coal and supercharge the renewable revolution. To end the addiction to fossil fuels. And to stop our self-defeating war on nature."
Guterres said restoring trust meant "meaningful climate action", as he urged rich countries to fulfil their $100bn climate finance commitment to help developing nations – facing the brunt of the climate emergency – to cope with the crisis.
"Adaptation finance must be doubled. And the biggest emitters – namely G20 countries – must unite around a climate solidarity pact in which they make extra efforts in the 2020s to keep the 1.5-degree limit alive."
COVER PHOTO: Smoke rises from a coal-powered steel plant in India. Photograph: Altaf Qadri/AP