UK must aim for net zero plastic waste exports by 2030, finds report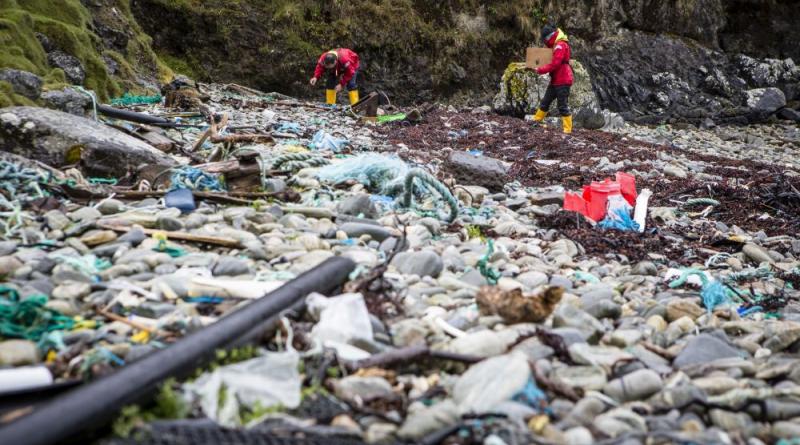 A new report by Policy Connect has found that urgent action needs to be taken by the Government to reduce the growing plastic pollution in the UK.
Between 2010 and 2017 the UK exported 4.15 million tonnes of plastic packaging, with 2017 exports having the same carbon dioxide emissions as 45,000 cars.
The report found that the inefficient recycling system is adding to the growing plastic pollution. Of the 2,260 thousand tonnes of plastic packaging reported to be placed on the market in 2016, only 1,015 thousand were collected for recycling.
A major barrier to improved waste management is constant shifting of the regulatory framework. To avoid this, they say that cross party support for the renewed approach is essential to set a clear, fixed goal in law, as was successfully done with the Climate Change Act.
The report detailed how the final deadline for reaching net zero export of plastic recyclate should be set at 2030.
The consumption rate of plastic is also a growing problem in the UK. By some estimates, the UK uses 3.3 million tonnes of plastic packaging annually. At 50kg for each person in the country this is far above the European Union average of 31kg.
Mary Creagh MP, Chair of the Environmental Audit Committee, said: "Exporting two thirds of the UK's plastic waste overseas is bad for jobs, business and our environment. I welcome the call for the UK to commit to a bold target of zero exports of plastic packaging by 2030. Achieving this will require home-grown solutions such as implementing a Deposit Return Scheme by 2022 and applying a coffee cup levy as my Committee recommended. We can and must transition from exporting our plastic waste problem to growing our own solutions."
This follows a report which named the UK as the worst offender for 'illegal' electronic waste exports in Europe. The report found that the e-waste was often subjected to substandard, dangerous recycling operations involving worker exposure and community pollution.
Read the report in full here.
12 February 2019