Saudi Arabia needs to invest $21 bln in power sector by 2022: APICORP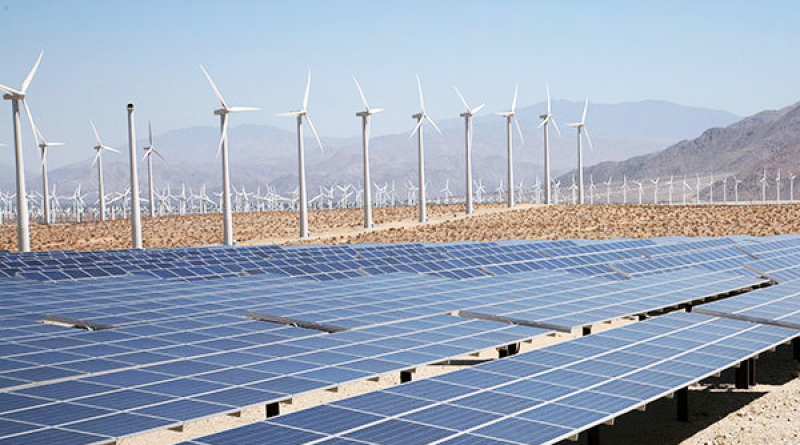 Saudi Arabia will need to invest $21 billion to increase the country's electricity generation capacity to 92 gigawatts (GW) by 2022, Arab Petroleum Investments Corporation (APICORP) said in a recent report.
"This is a substantial decrease from our estimates last year and is due to the recent electricity price hikes driving residential electricity prices up 250 percent," the report said. "As a result, demand growth in the next five years is only expected to be in the range of 1.5-2 percent."
The Kingdom currently is leading the power generation investments in the Gulf region in both traditional and renewable segments.
Saudi Arabia's upcoming projects include the 2.6 GW Shuqaiq plant and the 1.4 GW Waad al-Shamal plant. Recently, the Ministry of Energy also awarded the first large-scale solar project to be developed in Sakaka with a capacity of 300 MW.
Meanwhile, the estimated capacity in 2017 stood at around 82GW, with Saudi Electricity Co. (SEC) representing around 60 GW, the report said.
APICORP estimates that the whole of Middle East and North Africa (MENA) region will require $260 billion of investment to meet the rising and suppressed electricity demand.
Nearly $152 billion of this investment will be needed to deliver this additional capacity, while $108 billion will be needed for transmission and distribution (T&D), the report said.
In order to meet the rising demand, the report estimates that MENA power capacity will need to expand by an average of 6.4 percent each year between 2018 and 2022 – which corresponds to additional capacity of 117 GW.
The Gulf Cooperation Council (GCC) represents 47 percent, or 151 GW, of current MENA power-generating capacity.
"Whilst this is significant, the GCC will still require $55 billion for the addition of 43 GW of generating capacity and another $34 billion for T&D (transmission and distribution) over the next five years," the report said.
The United Arab Emirates (UAE) needs to invest at least $33 billion to meet its expected additional 16 GW capacity requirement over the medium term, the report added.
"The country is pushing strongly to diversify its energy sources in the power mix, and APICORP estimates that nearly 10GW of capacity additions are already in execution, including 5.6GW of nuclear," it said.
Solar power is expected to account for 25 percent of the power generation mix once the country's $13.7 billion (5GW) solar park is fully commissioned, APICORP said.
20 April 2018