Drax begins capturing carbon in 'world first' pilot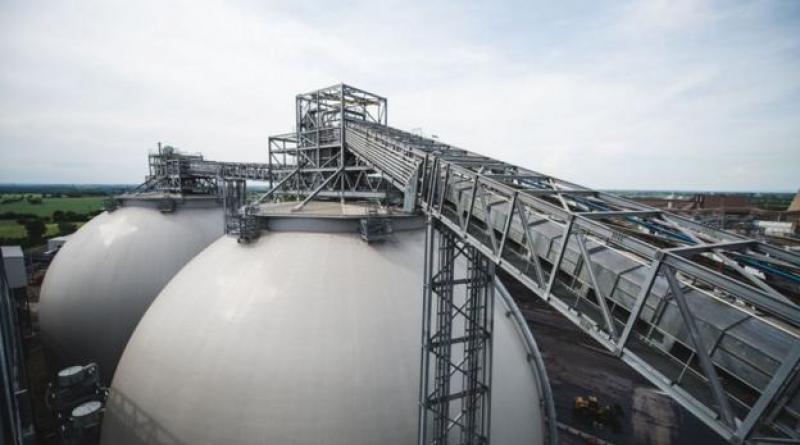 Drax has begun capturing carbon emissions from one of the four biomass units at its power station in Yorkshire.
The power station is using innovative technology, developed by the University of Leeds-based C-capture, to capture a tonne of CO2 a day, during the pilot.
It is the first time carbon has been captured from the combustion of a 100% biomass feedstock anywhere in the world.
Will Gardiner, Drax Group CEO, said: "Proving that this innovative carbon capture technology works is an exciting development and another important milestone in our BECCS project. Climate change affects us all so this is of real significance – not just for us at Drax, but also for the UK and the rest of the world."
The £400,000 bioenergy carbon capture and storage (BECCS) pilot could be the first of many projects undertaken at the station to deliver negative emissions.
The Royal Society and Royal Academy of Engineering have estimated that BECCS could enable Drax to capture 50 million tonnes of carbon dioxide per year by 2050 approximately half the nation's emissions target.
The Government's Clean Growth Strategy identified BECCS as one of several greenhouse gas removal technologies that could remove emissions from the atmosphere.
Minister for Energy and Clean Growth, Claire Perry, said: "This innovative technology has the potential to make huge strides in our efforts to tackle climate change while kick-starting an entirely new cutting-edge industry in the UK. World-firsts like this will help us to realise our ambition of having a first operational plant by the mid-2020s as we continue to seize the opportunities of moving to a greener, cleaner economy – a key part of our modern Industrial Strategy."
This follows a report that found that the immediate phase-out of fossil fuels is crucial to meet the 1.5 degrees Celsius climate target set at the Paris Agreement.
11 February 2019
Rachel Cooper