Download the updated agenda for Powering Africa Summit 2020 in Miami: 24 -26 February 2020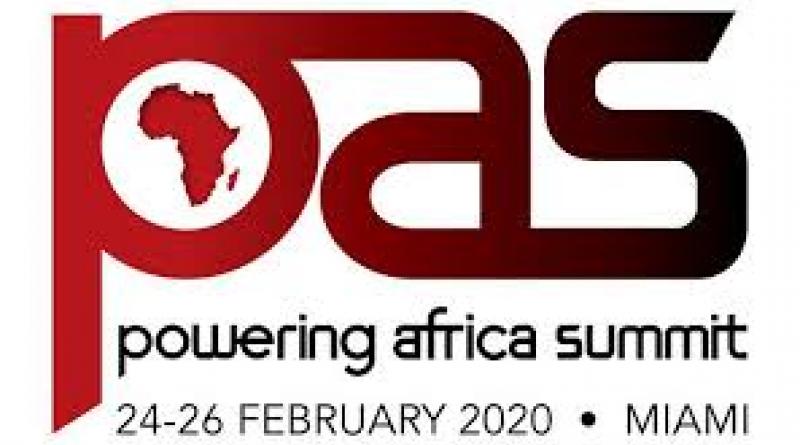 INTRODUCTION TO THE POWERING AFRICA: SUMMIT
The 6th Powering Africa: Summit (PAS) will return to Miami in February 2020. The Summit will welcome over 370 investors to Miami from across North America, Africa and Europe to present energy projects, discuss investment opportunities and build relationships within the international power community.
 
What to expect
 
The Powering Africa Summit will once again be awash with investors, public and private sector stakeholders and key announcements.
It will also (for those global businesses) be co-located with the 4th Latin American Energy Forum which this year focuses on regional investment structures across Bolivia, Argentina, Mexico, Trinidad & Tobago, Colombia, Peru and Brazil. 

THIS MEETING WILL BE CO-LOCATED WITH THE LATIN AMERICA ENERGY FORUM
The 4th Latin America Energy Forum held in Miami will address the needs of Latin America's evolving energy sector, exploring the evolution of the region's energy mix and the role of gas in supporting the increased use of nonconventional renewables.
With government leaders from the US and Latin America joining senior decision makers from the most relevant companies in the industry, this Miami-based summit is a unique chance to explore US – LATAM energy relations and investment opportunities on both sides.
For more information about this meeting or how to get involved in the Forum contact us at PA-S@energynet.co.uk
OUTCOMES OF THE 2019 SUMMIT
2019 Summit saw robust attendance and a keen appetite from some of the industry's most credible investors, developers and public sector officials despite expectations of a more challenging year. 
Over the course of the two days, the Summit gave all participants an exclusive opportunity to hear directly from Ministers and Senior Government Officials from across Africa and the U.S., providing a clearer vision on the ever-changing current climate and path forward for the industry.
Join the Mailing list
Stay ahead of the game by joining the mailing list for the Powering Africa Summit 2020 to find out the latest industry insights, key dates, speaker news and topic announcements.
               30 January 2020