Yet another world record for cell efficiency and module output.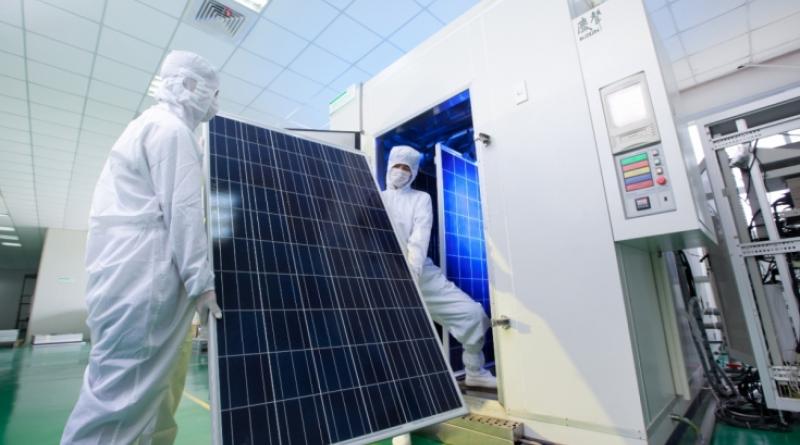 Just days after Trina Solar proclaimed a record-breaking result of an efficiency test, JinkoSolar are now saying that their cheetah size cells and N-type cells have achieved a maximum conversion efficiency of 24.38 per cent and 24.58 per cent, respectively. These results were obtained during testing conducted by the Chinese Academy of Sciences, China's authoritative national academy for the natural sciences, in March 2019. At the same time, power generated by JinkoSolar's 72 version high efficiency monocrystalline module reached 469.3W during testing conducted by TÜV Rheinland, a respected third-party institution, in May 2019. JinkoSolar has made significant breakthroughs in the field of high efficiency and high power of cells and modules, setting a new industry standard for peak performance.
JinkoSolar's production chain, including R&D teams from silicon wafers, solar cells and solar modules, all made significant technological breakthroughs which were key to the extremely high solar cell efficiency and module power output. Several advanced technologies have been implemented, including: silicon wafer growth with extremely low oxygen and defect concentration, HOT solar cell technology and low-loss cell connection as well as in-module light harvesting technology.
"With our commitment to revolutionising the industry using technological innovation, JinkoSolar has been continuously breaking world records for the efficiency of solar cells and modules," commented Hao Jin, JinkoSolar R&D Vice President. "To complement our efforts in continuously upgrading product technology and create more value for our global customers, JinkoSolar has established a joint research platform with many advanced R&D institutions across the globe." (mfo)
For more articles on solar generators, please click here.
Stay informed, subscribe to our twice-weekly newsletter. 
Register here: https://www.pveurope.eu/Newsletter
 6 June 2019