Wimbledon goes green, serving 100% recyclable bottles.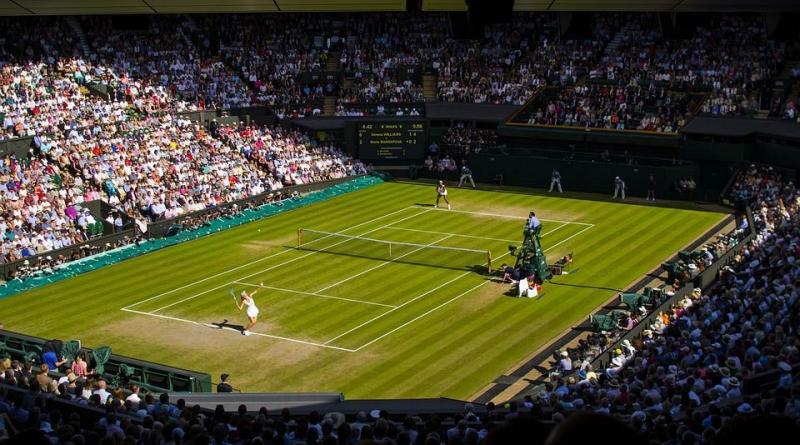 The international tennis tournament has partnered with Evian to provide all visitors buying water with 100% recycled PET (rPET) bottles.
Danone UK, the parent company of Evian, are providing Wimbledon with 100% recyclable bottles, as part of the company's ambition to ensure all bottles are 100% recyclable by 2025.
Currently, Evian bottles sold in stores are only 50% recyclable, however the rPET bottle launched at Wimbledon 2019 is part of the brand's target to be completely circular by 2025.
rPET is a recycled polymer, well suited to packaging due to its strong and lightweight properties. The use of the material is advantageous for reusing plastic bottles; recycling infrastructure is well established and can be repeated multiple times.
Evian are working with the All England Lawn Tennis Club (AELTC) to ensure all branded bottles are collected throughout the tournament and recycled into new plastic bottles. To ensure the policy is practised, the charity RECOUP have partnered to oversee the process. As well as greater numbers of recycling bins being posted around the venue, numerous 'eco-champions' will be placed around to encourage people to recycle correctly.
Managing director at Danone Waters UK & Ireland, James Pearson said: "We are fully dedicated to achieving our ambitious 2025 Evian circularity commitment," he added. "We hope to be able to show how working in partnership we can take a circular approach so that packaging can be kept within the economy where it belongs, rather than become waste." 
This scheme has been encouraged by AELTC, who in the previous month committed Wimbledon to the United Nation's Sports for Climate Action Framework. Pledging to support the Framework, AELTC have promised to implement the five principles; promoting greater environmental responsibility, reducing climate impacts, educating climate action, promoting sustainable consumption and advocating climate action.
Chief Executive of the AELTC, Richard Lewis, emphasised the importance the brand impact Wimbledon could have towards climate action: "We believe that Wimbledon, along with other major events, has a vital role to play in helping to protect the environment, today and for the future, and we are proud to be a signatory to the UN Sports for Climate Action Framework. We will play our part not just through our actions on our Grounds, both year-round and during The Championships, but in the way we collaborate with our partners, and the way we can use the reach of Wimbledon to help support this important cause."
UN Climate Change Executive Secretary, Patricia Espinosa welcomed Wimbledon's commitment: "High-profile sporting events such as Wimbledon are uniquely placed to advocate for and drive global change. I am pleased that Wimbledon has chosen to use its global leadership position to help us address the world's greatest challenge: climate change."
Read the full press release here.
        2 July 2019