LIBYA: AG signs power purchase agreement for Ghadames solar park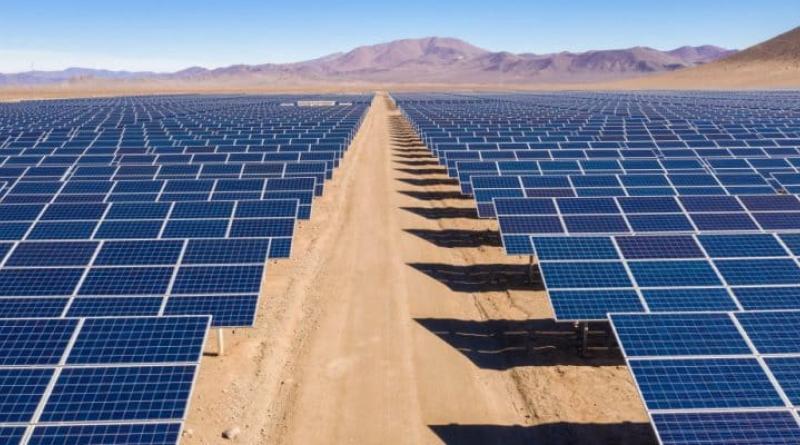 The General Electricity Company of Libya (GECOL) has announced the signing of a power purchase agreement (PPA) for the Ghadames solar plant. The plant will be built by Irish independent power producer AG Energy.
AG Energy is progressing with the development of its Ghadames solar project. The Dublin, Ireland-based independent power producer (IPP) has signed a power purchase agreement (PPA) with the General Electricity Company of Libya (GECOL). The agreement between the two parties is expected to allow for the further development of the project, which is targeting an installed capacity of 200 MWp.
The solar power plant, which will be located 650 km from the capital Tripoli, was first approved by GECOL and the Libyan Privatisation and Investment Council in January 2022. Since then, several companies have expressed their intention to invest in the production of solar photovoltaic energy in Libya. This is the case of the French oil company TotalEnergies, which wants to develop a capacity of 500 MW through its subsidiary Total Eren.
Investments against a backdrop of political crisis
A few weeks ago, W Solar Investment, an investment company of Alpha Dhabi Holding, agreed with GECOL to develop an installed solar capacity of 2,000 MW in several phases, the first of which will be 500 MW. These investments are announced in a context marked by the resurgence of load shedding. Moreover, a prolonged power cut during the Tabaski holiday led to demonstrations, particularly in Tobruk.
Despite its strong potential, Libya is lagging behind its North African neighbours in the development of renewable energy. This is partly due to the lack of reforms to attract IPP investment. The Libyan Privatisation and Investment Council and GECOL agreed in January 2022 to form a working group to implement the 2025-2030 electricity sector plan.
Ultimately, the plan is expected to improve Libya's electricity supply from both conventional (thermal) and renewable energy sources. This strategy will be based on local and foreign private investors, with the establishment of a one-stop shop bringing together several government departments to facilitate the procedures of IPPs. The problem is that this desire for reform is hampered by the political impasse in which Libya finds itself. The country is plagued by political divisions, with a camp based in Cyrenaica (in the east of the country), whose leader is Marshal Khalifa Haftar, and a government based in Tripoli (in the west), led since 2021 by Abdelhamid Dbeibah. Despite talks under the aegis of the United Nations (UN), the two parties are unable to agree on the holding of elections that would put Libya on the road to normalisation after nearly 11 years of political instability.
Jean Marie Takouleu  | https://www.afrik21.africa/