How the meat industry is borrowing tactics from Big Tobacco.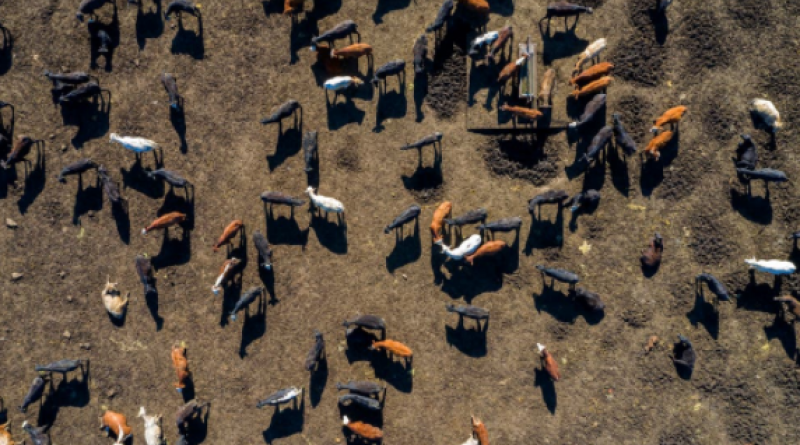 The global meat industry is "borrowing tactics from tobacco companies" to downplay its role in driving the climate crisis, according to a months-long investigation shared with The Independent this week. Research by the environmental investigations outlet Desmog found that top meat companies are copying tricks also used by fossil fuel firms to ultimately "confuse and delay regulation" of their planet-harming activities. Such tactics include routinely downplaying their own greenhouse gas emissions, attacking established science on how livestock farming is driving the climate crisis and casting doubt over the benefits of plant-based alternatives to meat, according to the investigation. "Tobacco didn't challenge the existence of lung cancer, but they kept denying and deflecting the causal link [with smoking] – and that's what we're seeing with beef and dairy," Dr Jennifer Jacquet, an associate professor of environmental studies at New York University, told The Independent.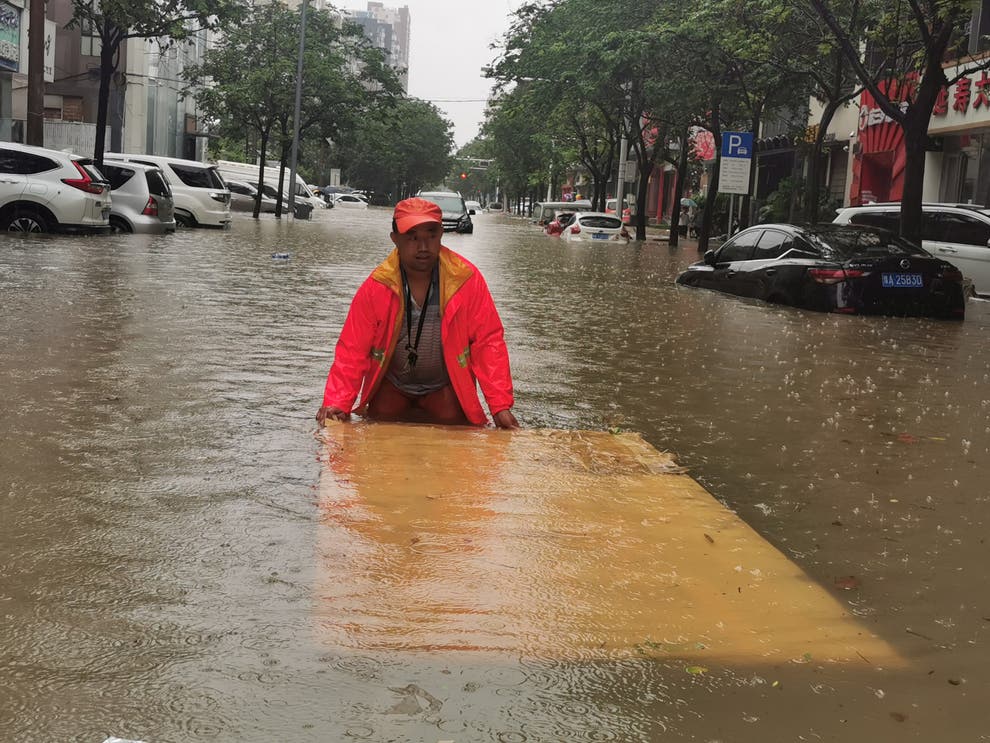 Also this week, extreme temperatures and devastating weather events continued to affect much of the world. Both China and Oman were hit by extreme floods, while Siberia battled high temperatures and intense wildfires. "The heatwave across Siberia comes as extreme weather has gripped other parts of the world, raising international concerns about the role of the climate crisis in exacerbating the impacts of disasters," writes Environment Correspondent Harry Cockburn.
Meanwhile, the world's richest man Jeff Bezos blasted into space onboard New Shepherd, a rocket ship built by his company Blue Origin. On his return, he told reporters that "the experience of shooting himself into space brought a newfound appreciation for tackling the burgeoning climate crisis here on Earth", according to Senior Climate Correspondent Louise Boyle. Mr Bezos is one of several billionaires racing to pioneer space tourism for the ultra rich – a venture that has attracted criticism from environmental scientists and activists. 
In London, US climate envoy John Kerry gave a high profile speech to mark the arrival of 100 days before Cop26, the global climate summit to be held in Glasgow. In a wide-ranging address, he called on all countries to set out tougher action plans for reining in emissions – and cited a recent landmark report which found that there is no place for any new fossil fuel development if the global energy sector is to reach net-zero emissions by 2050. "The International Energy Agency tells us we don't actually need any new investment in oil, coal or gas production," he told a crowd including Ed Miliband and Sadiq Khan.
And finally, new research revealed that droughts and fires in the Amazon continue to cause CO2 emissions for years after they first occur. "It's super worrying," study lead author Dr Erika Berenguer, told The Independent. "Normally people associate a severe drought in the Amazon with excess mortality [of trees], but as if it's a one-off thing. But what we're showing is that excess mortality continues after the drought – and that's worrisome because it shows that carbon loss and therefore CO2 emissions remain above expected levels for those years."
In case you missed it
The leading UN body on human rights has expressed "deep concerns" over a sprawling resort marketed exclusively to the uber-rich being built on Barbuda, a tiny Caribbean island ravaged by recent hurricanes, according to an exclusive story by Louise Boyle. "Construction [of the resort] has continued to ramp up in the wake of a devastating hurricane which hit the island in 2017, while the local community is still reeling from the disaster and awaits a fully functioning hospital, proper financial services, reliable power and home repairs," she explained.
THE INDEPENDENT
July 2021