The FAO and Climate Action launch the Great Food Challenge Digital Event Series.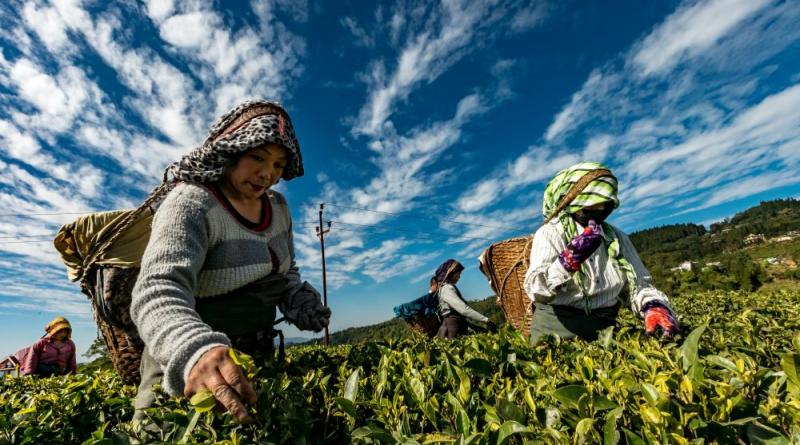 The Food and Agriculture Organisation of the United Nations (FAO) and Climate Action are hosting a three-part digital event series addressing global food, agriculture, and land use challenges in the face of our climate and health emergencies.
The series has been designed in response to the growing demand for new models of multi-stakeholder collaboration to achieve food security, sustainable development and other global goals outlined in the UN Sustainable Development Goals.
Ms. Maria Helena Semedo, Deputy Director General at FAO, commented: "We are delighted to collaborate with Climate Action for this new Digital Agri Food Series. As the world continues to battle with climate change, biodiversity loss and COVIC-19 pandemic these digital dialogues will help us convene and connect together to address The Great Food Challenge and build back better for climate resilient and sustainable food systems."
Part 1 which takes place next Thursday, 3 Septemeber 2020 at 3pm-4.15pm CEST explores the nexus of health, food, and climate diving into food security, the global recovery and how cross-sector cooperation can prevent global inequalities from widening. 
With food insecurity set to double in 2020 as a consequence of COVID-19, the first part of the series addresses the question "how do we rebuild global food security to accelerate resilient recovery?"
Featured Speakers:
Qu Dongyu, Director-General, Food and Agriculture Organization of the United Nations
H.E. Josefa Leonel Correia Sacko, Commissioner, Rural Economy and Agriculture African Union Commission
Dr Dave Nabarro, Special Advisor to WHO, United Nations
Maria Helena Semedo, Deputy Director General, Food and Agriculture Organization of the United Nations
Diane Holdorf, Managing Director, Food & Nature, WBCSD
Joao Campari, Global Lead on Food, WWF International
Dr Theo De Jager, President, World Farmers Organisation 
Part 2 - 16 October - forms part of the FAO's "World Food Day" and  asks companies, start ups, NGOs and Governments: how will we feed 10 billion people by 2050? The day will explore the most revolutionary ways of doing things across the agri-value chain, what technologies will fundamentally reshape the sector, and what industries we must scale and support to meet this challenge.
Part 3 - 3 December - examines the joint objectives of development, mitigation of and adaptation to climate change and the role finance and investment will play in aligning agribusiness to the SDGs. Meeting these combined challenges will require a significant increase in the access and availability of capital for climate-smart investment across agri value chains.
The event series AI-based application will enable participants to influence and interact with 3000+ Senior Level Attendees from public, private and NGO sectors right across the agri-value chain. 
Secure your place by registering for free today.
To learn more about the digital event series, visit greatfoodchallenge.org
28 August 2020
Climate Action