Could the shipping industry derail plans to address the global climate emergency?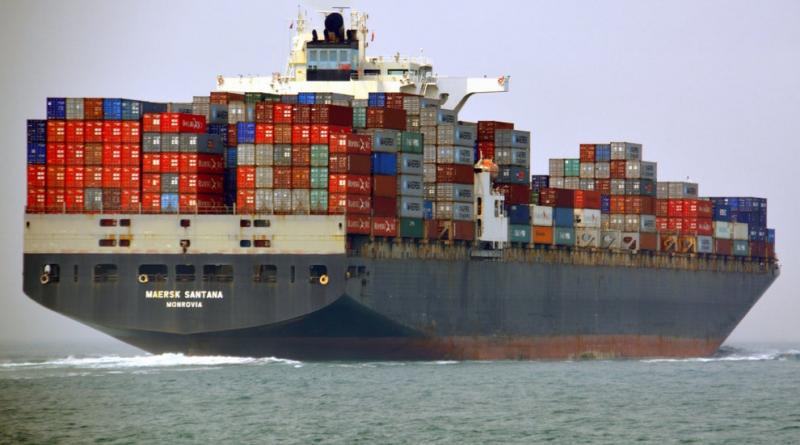 The shipping industry will be free to continue producing more emissions for the next decade, thanks to a new rule quietly agreed by countries on Tuesday.
Countries from across the world have this week been debating how to address shipping's enormous climate impact at a key meeting held virtually by the UN's International Maritime Organization. On Tuesday, all but three countries agreed to an amendment to the rules that would allow shipping emissions to continue to soar in the short term.
International shipping currently accounts for 2 to 3 per cent of global greenhouse gas emissions. If it were a country, it would be the world's sixth largest emitter, ahead of Germany.
Among the countries to approve a weakening of short-term emissions rules for international shipping was the UK. This is despite the fact that, later the same day, prime minister Boris Johnson explicitly said that a shift towards "green maritime" will be a key part of his 10-point climate plan for reaching net-zero emissions by 2050.
"Why on the same day as it announces a 10-point climate plan that includes the maritime industry, did the UK vote in favour of a proposal at IMO that allows CO2 emissions from the shipping industry to keep rising for the next decade?" John Maggs, president of the clean shipping coalition, told The Independent as details of Mr Johnson's plan were released last night.
Reacting to the news, shadow climate minister Matthew Pennycook tweeted: "Our government could and should have done more to secure a better outcome. As the host of #COP26 we must up our game. The world is watching."
At the virtual talks, countries voted in favour of an amendment to short-term measures on the carbon intensity of shipping that would allow emissions to keep rising until 2030. The amendment is to be formally adopted at talks held next year.
The new measure will cut shipping's annual carbon emissions by just 1 per cent, analysts say, and is not in line with the progress needed to meet the Paris Agreement, a major international treaty aimed at keeping global warming to within safe levels.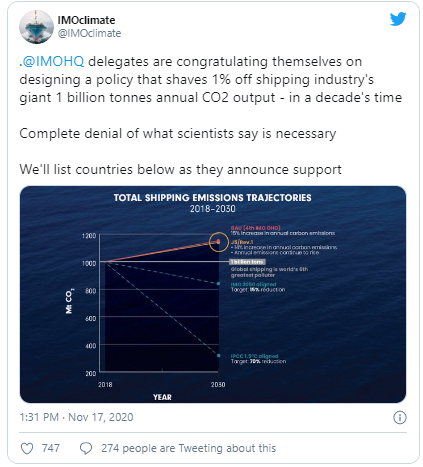 Madeline Rose, climate campaign director at Pacific Environment, a marine environmental organisation, said: "The policy advanced today is a dereliction of duty in the face of climate emergency. As written, it would curb maybe 1% of shippings' annual carbon emissions by 2030. This means that emissions from the current global fleet would still rise by an estimated 14 per cent this decade."
Just three countries explicitly rejected the proposal - the Marshall Islands, the Solomon Islands and Tuvalu. In a tweet, the Marshall Islands' ambassador to Fiji Albon Ishoda said the amendment was "incapable of achieving our long-term climate goals in the shipping industry".
Speaking at the IMO talks, a delegate for Tuvalu said the island state "cannot support this amendment" and aligned themselves with interventions made by Marshall Islands and Solomon Islands.
Many other countries, including the UK, Japan and EU member states, accepted the proposal while expressing disappointment at the level of ambition.
"The UK [delegates] were very, very clear today that they would have liked a more ambitious outcome," said Mr Maggs. "One of the things that this agreement won't do is reduce emissions between now and 2023. That was one of the main objectives of the initial greenhouse gas strategy that was championed by the UK."
In 2018, countries agreed to an "initial greenhouse gas strategy" that was aimed at "peaking and declining" emissions as soon as possible. However, this deal was not legally binding and left "wiggle room" for countries not wanting to up their climate commitments, said Mr Maggs.
"There's a whole load of countries who got something much closer to what they set out for, which is a very weak regulation that will do almost nothing to affect the way the industry operates," he said. "These countries have a mixture of reasons for taking that position."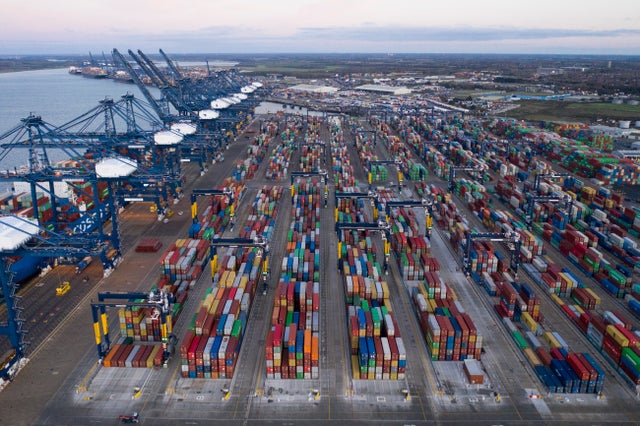 Among countries to directly propose any strengthening of emissions reductions from shipping were Russia, Saudia Arabia and the United Arab Emirates, Mr Maggs said.
Any future measures to reduce the emissions of shipping in long-term will now rely on national and regional action, he added.
"Regions and countries can do lots. Just because the IMO has failed to come up to scratch, it makes the argument even stronger for countries to get on it," he said.
Such measures could include the introduction of "low-emissions corridors" for major shipping routes, he added.
"if you're two countries on either end of a major shipping route, for example the far east and the US, you could, in theory, create a low-emissions corridor," he said. "The political gravity is now building towards longer solutions. But you can't meet the Paris Agreement goals by just focusing on the mid- to long-term, you need the short-term reductions too."
19 November 2020
INDEPENDENT