BMW join forces with Daimler to transform mobility services.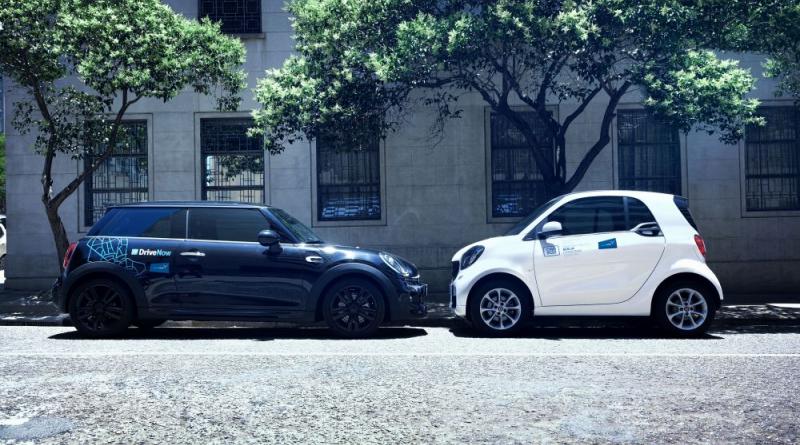 The BMW Group and Daimler have joined forces in a €1 billion investment to transform mobility services.
In total, the two companies are investing more than €1 billion in 5 joint ventures; REACH NOW for multimodal services, CHARGE NOW for charging, FREE NOW for taxi ridehailing, PARK NOW for parking and SHARE NOW for car-sharing.
Over time, the vision is for the services to be all-electric autonomous fleets that are available on demand and charge and park themselves.
Dieter Zetsche, Chairman of the Board of Management of Daimler AG and Head of MercedesBenz Cars, said: "By creating an intelligent network of joint ventures, we will be able to shape current and future urban mobility and draw maximum benefit from the opportunities opened up by digitalization, shared services and the increasing mobility needs of our customers. Further cooperations with other providers, including stakes in startups and established players, are also a possible option."
SHARE NOW is a car sharing service that allows customers to rent and pay by smartphone. The service already has 4 million customers in 31 cities around the world but they want to expand this to incorporate a wider range of models and increase market coverage.
Car-sharing increases vehicle utilisation rates which helps to cut the overall number of cars on the road in urban areas.
CHARGE NOW is a comprehensive charging network which is a key contributor to zero emissions driving. The service will make public charge points quick and easy to locate, use and pay for, both at home and abroad.
BMW is committed to the transition to sustainable mobility. In 2018, they delivered 142,617 electrified BMW and MINI vehicles to customers around the world.
The new mobility portfolio will be easy to access and will cater to customer needs. In addition to this, these ventures are said to be providing up to 1,000 jobs worldwide.  
Harald Krüger, Management Board Chairman of BMW AG, said: "We are creating a leading global game changer. The 60 million customers we already have today will benefit from a seamlessly integrated, sustainable ecosystem of car-sharing, ride-hailing, parking, charging and multimodal transport services. We have a clear vision: these five services will merge ever more closely to form a single mobility service portfolio with an all-electric, selfdriving fleet of vehicles that charge and park autonomously and interconnect with the other modes of transport."
25 February 2019