ABB technology helps harness the sun's energy in Greece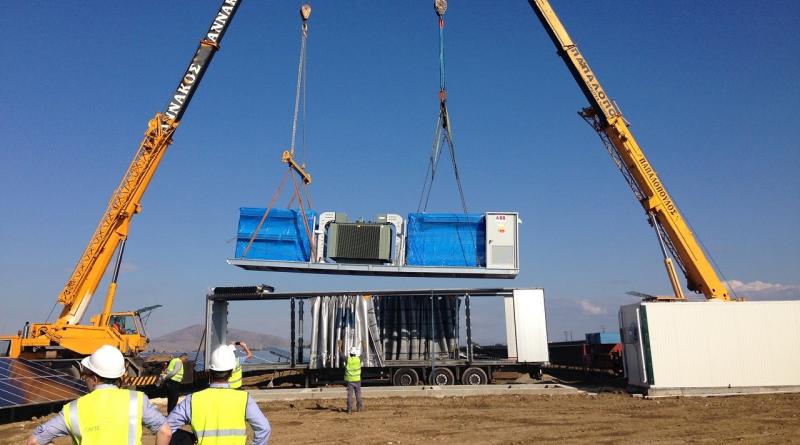 First 1500Vdc Greek solar plant based on ABB turnkey PVS980-CS compact skids will reduce CO2 emissions by approximately 8,800 tons per annum
ABB has provided juwi Hellas SA with two ABB PVS980-CS compact skids, with a power output of 8.4 MVA for a 9 MW (megawatt) PV (photovoltaic) project in Greece.
The project belongs to the Hellenic Petroleum Group of companies and is the first 1500 Vdc (volts direct current) project ever constructed in Greece. It has also been certified by TUV Austria Hellas according to IEC 62446- 1:2016.
"ABB was selected based on the previous track record of 1500 Vdc systems, the compliance to the specs and the attractive price. The PVS980-CS fulfilled the design criteria and was the best fit for this project," says Takis Sarris, Managing Director juwi Hellas S.A.
The solar park covering an area of 14 ha, with more than 27,000 solar panels, was built in less than four months. With an expected annual output of 13,500 MW/h, the plant will reduce CO2 emissions by approximately 8,800 tons per annum.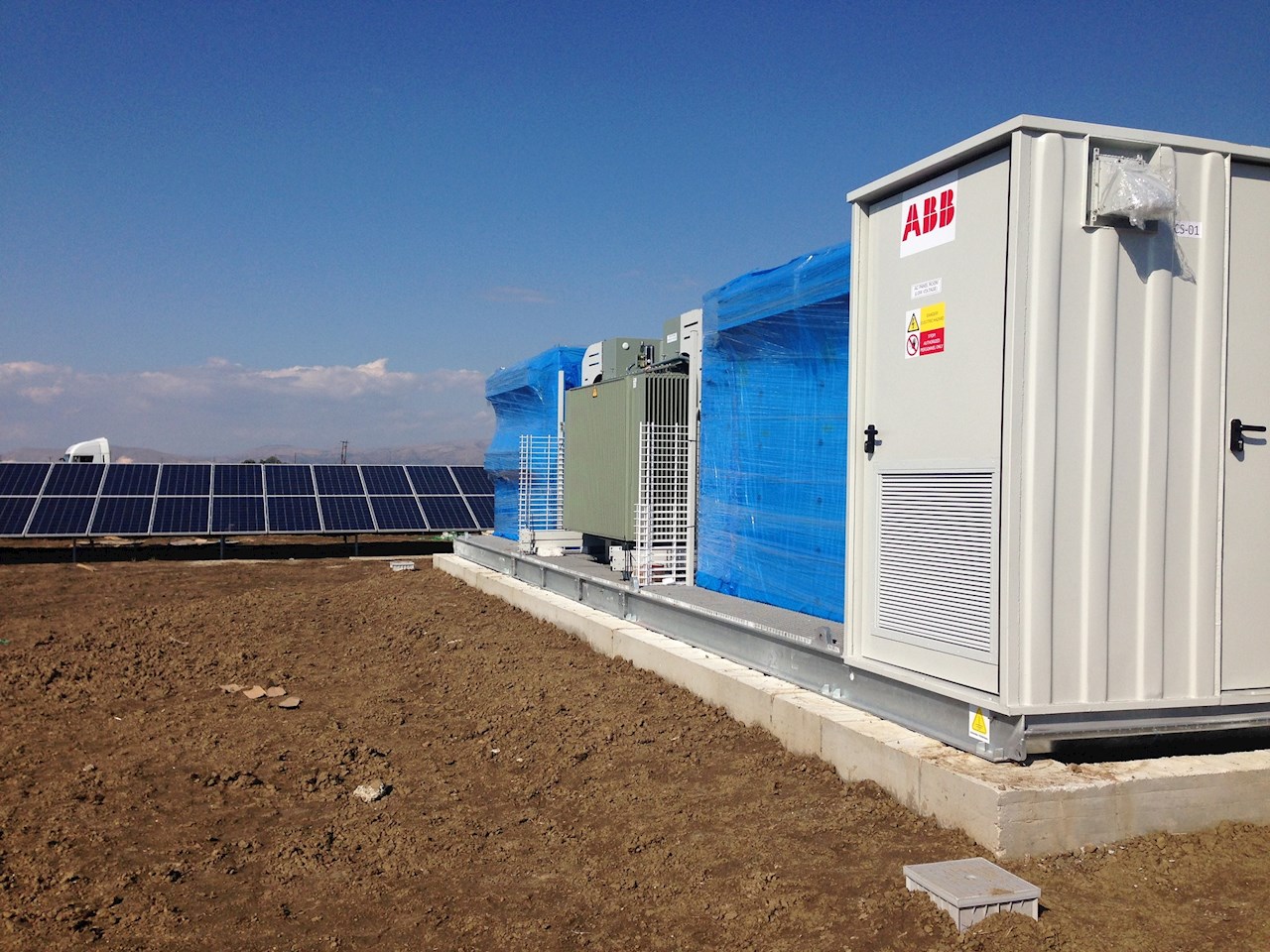 1500 Vdcdesign voltage reduces system costs and is common in today's PV plant design. "The ABB PVS980 central outdoor inverter, which is included in the compact skid is the optimum inverter to support these needs due to advanced and efficient power conversion topology that allows power production up to 1500 Vdc," says Giovanni Frassineti, Manager Global Product Group Solar.
The high ingress protection class (IP66) and double layer high corrosion class rated (C4) cabinet of the PVS980 central inverter supports the customer's requirements of long life expectancy and reliability in the demanding Greek weather conditions. It also features a compact and modular design and comes with a complete range of industrial data communications options, including remote control monitoring.
Further, the supplied PVS980-CS compact skid is a complete plug-and-play solution and houses all the electrical equipment that is needed to rapidly connect a PV power plant to a medium-voltage (MV) electricity grid. In addition to the two central inverters this includes an oil-immersed transformer, MV switchgear, monitoring system and DC connections from solar array. ABB's products are backed up with a global service organization with local presence.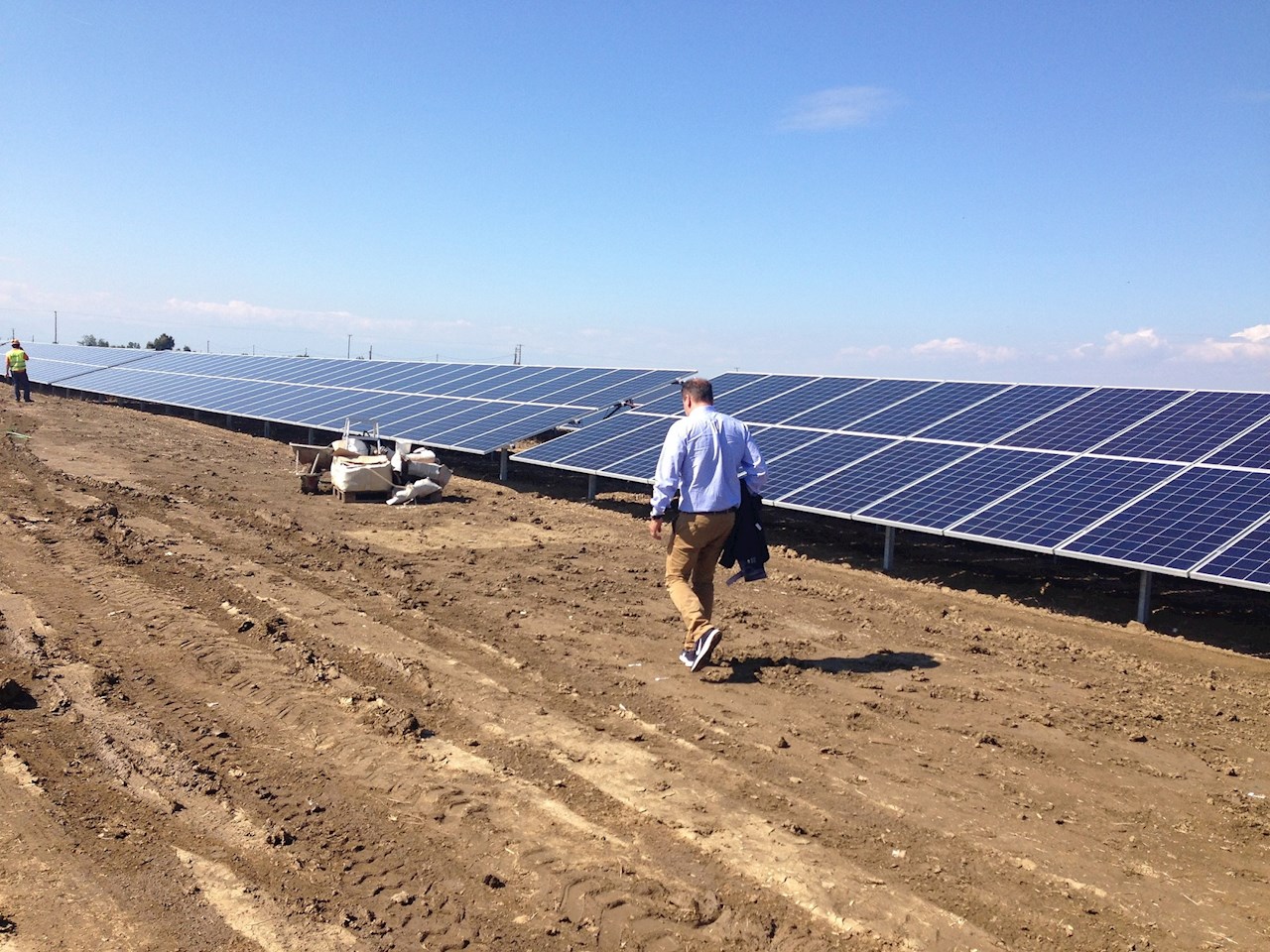 The juwi group is one of the world's leading companies in the area of renewable energy, offering project development, Engineering Procurement and Construction (EPC) as well as Operations and Maintenance (O&M) services. So far, juwi has realized more than 990 wind parks with a total capacity of more than 2,300 MW at more than 175 sites globally. In the solar segment, more than 1,700 projects with a total capacity of around 2,500 MW have been designed and constructed. Within the past 20 years, juwi has initiated an investment volume of around nine billion euros to realize these projects. In Greece juwi has realized more than 110 MW solar capacity in approximately 50 projects.
With 25 years of expertise in solar technology and 10 years of producing solar inverters, ABB has a global installed inverter base of more than 30 GW. The portfolio offering includes solar inverters from single kilowatts up to multi-megawatts. With active sales and service in more than 100 countries, dedicated solar specialists in more than 30 countries and four global solar inverter operational facilities, ABB's global footprint in Solar is extensive.
ABB (ABBN: SIX Swiss Ex) is a pioneering technology leader in power grids, electrification products, industrial automation and robotics and motion, serving customers in utilities, industry and transport & infrastructure globally. Continuing a history of innovation spanning more than 130 years, ABB today is writing the future of industrial digitalization with two clear value propositions: bringing electricity from any power plant to any plug and automating industries from natural resources to finished products. As title partner in ABB Formula E, the fully electric international FIA motorsport class, ABB is pushing the boundaries of e-mobility to contribute to a sustainable future. ABB operates in more than 100 countries with about 147,000 employees. www.abb.com
Source ABB Press release
4 March 2019