World leaders shine spotlight on 'neglected' topic of climate adaptation at summit.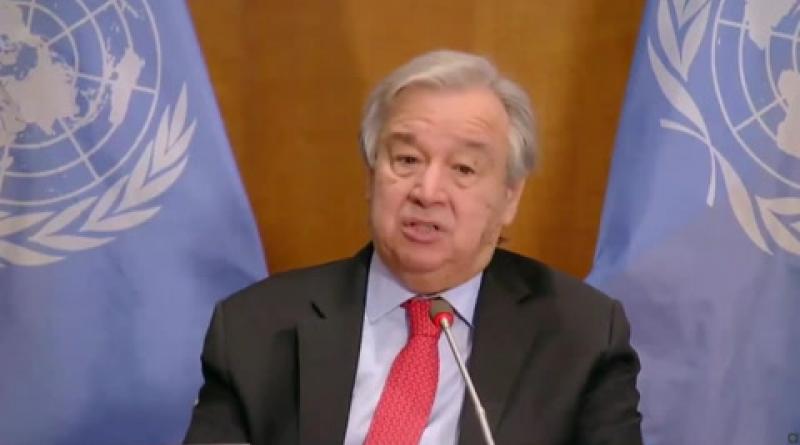 Boris Johnson, Emmanuel Macron and Justin Trudeau among leaders to attend first global summit focused on adapting to climate crisis
World leaders met at a virtual summit on Monday to discuss the need for rich nations to spend more on helping developing countries to adapt to the impacts of the climate crisis.
Speaking at the opening of the Climate Adaptation Summit, UN secretary-general Antonio Guterres said that "huge gaps" in financing adaptation projects in developing nations remain and that donor countries and development banks must significantly increase their spending.
"We are already witnessing unprecedented climate extremes and volatility, affecting lives and livelihoods on all continents," he said.
"Extreme weather and climate-related hazards have killed more than 410,000 people in the past decade, the vast majority in low and lower middle-income countries.
"Adaptation cannot be the neglected half of the climate equation."
The two-day summit organised by the Netherlands is the first high-level meeting to focus on the topic of climate adaptation.
Under the Paris Agreement – the global climate deal aimed at curbing global temperature rise – high-income countries pledged to provide poorer nations with $100bn (£73bn) a year by 2020 to help them both tackle and adapt to the climate crisis.
But the latest figures show that high-income countries mobilised just $78.9bn (£57bn) in climate finance in 2018. Of this, only 21 per cent went towards climate adaptation measures. And a report released this month suggested rich nations have overreported the amount they have spent on helping developing nations with climate adaptation projects.
At the summit, leaders made some new commitments towards boosting finance for helping developing world countries to adapt to the climate crisis.
The Netherlands pledged to add €20m (£18m) to an adaptation fund for the world's least-developed nations and €100m (£88m) into a programme for helping farmers in the Sahel region of Africa to adapt to the impacts of the climate crisis.
Meanwhile, French president Emmanuel Macron said that one-third of France's existing climate budget would be spent on adaptation projects.
In addition, Boris Johnson confirmed reports that he is launching a "Climate Adaptation Coalition" alongside Egypt, Bangladesh, Malawi, the Netherlands, Saint Lucia and the UN.
In a statement to the summit, the UK PM said: "We cannot deny that dramatic climate change is already happening, already devastating lives and economies ... And that means we must adapt to our changing climate. And we must do so now.
"Prevention is not only better than cure, it's cheaper too: if we fail to act in 2021, then by 2030 the annual bill for adaptation in developing countries alone will have reached as high as $300bn (£218bn)."
The coalition "will act as a forum for developed and developing countries to share knowledge and best practice on local, regional and global solutions to deal with climate change", according to the UK government.
The summit also saw John Kerry give his first major speech as Joe Biden's climate envoy.  
Mr Kerry told the talks that the US was "back with humility" following its "absence of the last four years" and that Mr Biden was making the climate crisis "a top priority".
Many developing world leaders also appeared at the summit's opening session. Bangladesh prime minister Sheikh Hasina said that her country was often referred to as "the ground zero of climate change impacts".
"We are promoting locally led adaptation that can bring food and tangible solutions for the vulnerable communities in different countries of the world," she said.
The summit will continue on Tuesday.
26 January 2021
INDEPENDENT