TOTAL (TOT) partnership with 174 Power Global, Boosts Clean Generation.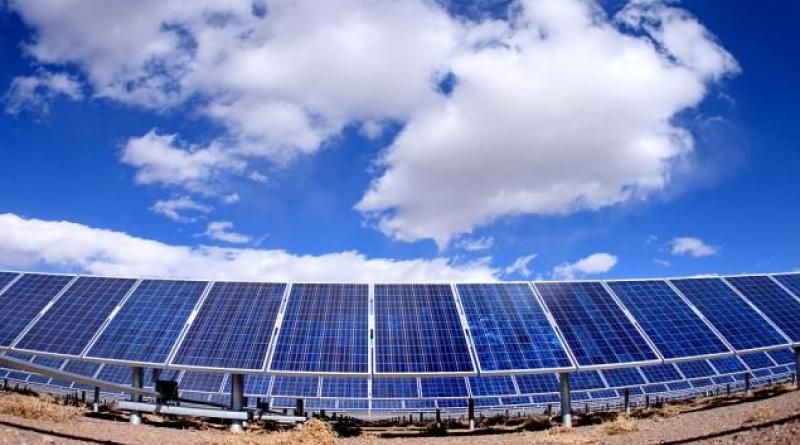 TOTAL SE TOT announced that it has entered into a 50/50 joint venture with 174 Power Global, a unit of Hanwha Group, to develop 12 utility-scale solar and energy storage projects in the United States. The projects, whose combined capacity will be 1.6 gigawatts (GW), will be transferred to this joint venture from 174 Power Global's development pipeline.

This agreement is in sync with TOTAL's long-term plan of expanding renewable power generation. No doubt, the agreement will assist the company to achieve 2025 goal of 35 GW of renewables production capacity worldwide. At 2020-end, TOTAL's gross power generation capacity worldwide was around 12 GW, including close to 7 GW of renewable energy.
TOTAL's Renewable Goal
TOTAL reaffirms the net-zero emission target for 2050 and has maintained planned investment in the range of $1.5-$2 billion annually in low-carbon electricity generation to achieve the long-term goal.

By 2050-end, it expects 40% sales to be generated from the renewable power generation business. The company predicts renewables and electricity to deliver a cash flow of more than $1.5 billion per year by 2025.

TOTAL is gradually building the clean electricity generation portfolio through organic means, acquisitions, partnerships and joint ventures. The acquisition of SunPower Corporation SPWR has been enabling the company to expand solar operations since 2011.
Oil Majors Investing in Renewables
A transition in the energy space is quite evident and utilities, now on their own, are trying to generate more electricity from clean fuel sources. Research and development and the usage of new technology are lowering the cost of setting up utility-scale renewable projects. The installation of new battery projects is also increasing the reliability of renewable projects and its contribution to total power production mix. Apart from TOTAL, other oil and gas majors like Royal Dutch Shell RDS.A and BP Plc BP, among others, are making investments in the renewable energy space.
Investment Needed in Renewable Space
Per International Renewable Energy Agency ("IRENA"), cumulative effort must be put forward globally to keep global temperature rise below 2°C. Per IRENA report, cumulative investment in the energy system between 2015 and 2050 will need to increase around 30%, from $93 trillion according to current and planned policies, to $120 trillion to enable the energy transition.

Oil and gas majors are making investments in the utility space as it will provide them with huge growth opportunities. Utilities are also making investments to increase the production of electricity from clean fuel sources and some of them have already chalked out detailed plans to attain carbon neutrality by 2050.
Price Performance
In the past six months, TOTAL's shares have outperformed the industry.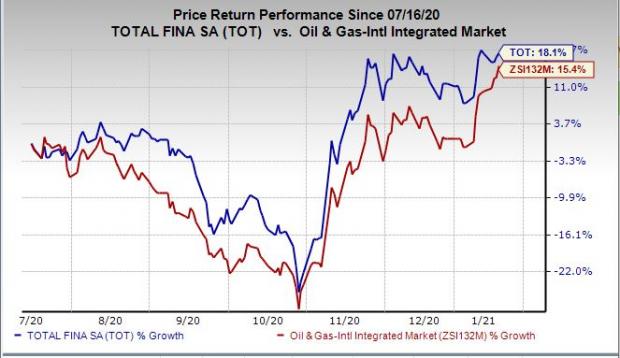 Zacks Rank
TOTAL currently has a Zacks Rank #3 (Hold). You can see the complete list of today's Zacks #1 Rank (Strong Buy) stocks here.
Zacks Names "Single Best Pick to Double"
From thousands of stocks, 5 Zacks experts each have chosen their favorite to skyrocket +100% or more in months to come. From those 5, Director of Research Sheraz Mian hand-picks one to have the most explosive upside of all.

You know this company from its past glory days, but few would expect that it's poised for a monster turnaround. Fresh from a successful repositioning and flush with A-list celeb endorsements, it could rival or surpass other recent Zacks' Stocks Set to Double like Boston Beer Company which shot up +143.0% in a little more than 9 months and Nvidia which boomed +175.9% in one year.
15 January 2021
Nasdaq