Solar PV prices fall to record lows in tender for 900MW solar park in Dubai.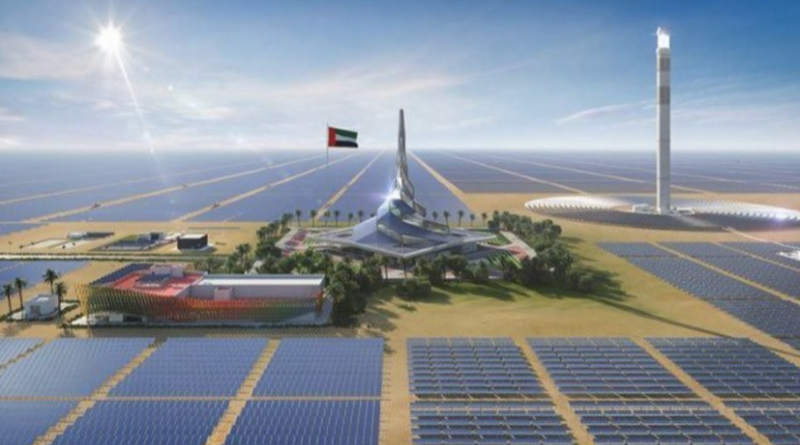 A consortium led by Saudi Arabia-based ACWA Power had reportedly lodged a world record low price bid of $16.953 ($A25) a megawatt hour for a 900MW solar park in Dubai.
The bid – reported by infrastructure journal IJGlobal – is one of two record low offers made by the two consortia still competing for the right to build the fifth phase of the huge 5GW Mohammed Bin Rashid Al-Maktoum solar park in Dubai.
According to IJGlobal, the bid offered by a rival consortium comprising Masdar, French energy giant EDF and China's Jinko Solar, also beat all previous bids with an offer of $US17.25/MWh.
The tender is being run by Dubai Electricity and Water Authority (DEWA), which had already attracted world-record low bids for previous phases, including a then record low of $US24/MWh by ACWA for the fourth phase of the solar park, which will combine solar PV and solar thermal technologies.
Dubai has often set record lows for solar power thanks to its low cost of finance, cheap labour and excellent solar resources, and intense competition from the likes of ACWA and Masdar, who have been rivals in numerous tenders in Dubai and across the Middle East and in north Africa.
ACWA won the first tender for the Dubai solar park just four eyes ago with a price that then shocked the solar energy world – $US58/MWh. The new offer is less than one third of that price.
The tender offers a 25-year contract, although the project will be 60 per cent owned by DEWA. When the tender was first launched in June, it said it had received expressions of interest from 64 companies.
10 October 2019
RENEW ECONOMY