Railway line in Hampshire to be powered by solar energy in a 'world first'.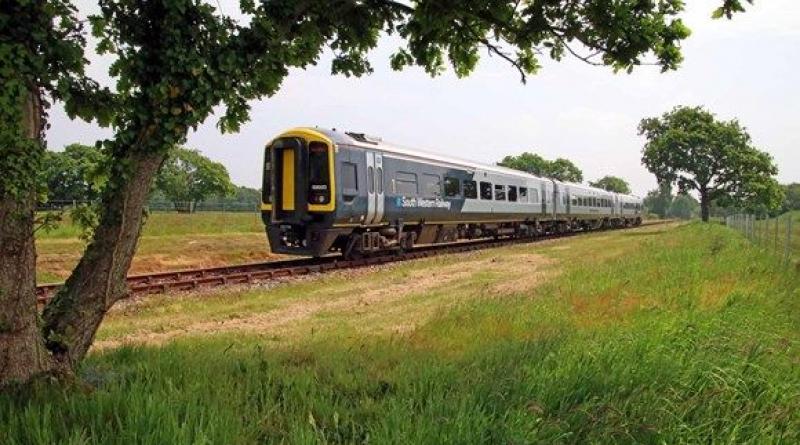 In a world first, a railway line in Hampshire will be powered by a solar energy.
In a world first, a railway line in Hampshire will be powered by a solar energy.
The Network rail's Wessex route is now powered by 135 solar panels. The 30 kilowatt pilot will feed into the network power supply near Aldershot and is believed to pave the way for solar-powered trains.
This innovative project is the first of its kind in the UK rail industry. It aims to tap renewable energy's potential to make huge reductions in carbon emissions and future running costs.
The Riding Sunbeams' 'First Light' demonstrator project is a collaboration between Climate Action 10:10, Community Energy South Network Rail and Imperial College London. The project is funded by Innovate UK and the Department for Transport.
Stuart Kistruck, a director for Network Rail's Wessex route, said: "We have ambitions to roll this technology out further across the network should this demonstrator project prove successful, so we can deliver a greener, better railway for our passengers and the wider public."
A report, released last year, found that the UK's transport sector is significantly contributing to greenhouse gas emissions.
According to the report, in 2018, an estimated 33 per cent of carbon emissions were from the transport sector, compared to 27 per cent from energy supply, 18 per cent from business and 18 per cent from the residential sector.
In June, the UK committed to being net zero by 2050. The UK Government has said they plan to fund hundreds of new low carbon innovations to ensure they reach this goal. This week, newly appointed Prime Minister Boris Johnson announced a £300 million investment in clean transport.
Amelia Woodley, SWR's Head of Sustainability, said: "The rail industry plays an important role in reducing carbon emissions. SWR has reduced its emissions by 33% over the last 12 months and are continuing to install renewables, and other technologies, to cut our carbon emissions by 60% overall within the next five years."
27 August 2019
Climate Action