Paris to Transform Champs-Élysées Into 'Extraordinary Garden'.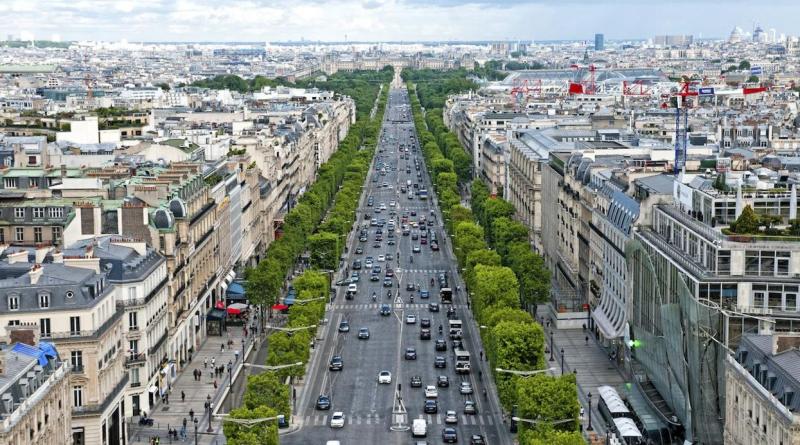 Is Paris trading "la vie en rose" for "la vie en verte?"
The Mayor of the French capital, Anne Hidalgo, told newspaper Le Journal du Dimanche Sunday that the city would follow through on a $305 million project to transform the iconic Champs-Élysées into a haven for plants and pedestrians, as UPI reported.
"[I]t will be [another] extraordinary garden," Hidalgo said.
The changes are being designed by architect Philippe Chiambaretta of PCA-STREAM and include halving vehicle traffic and expanding sidewalks for pedestrians while creating "planted living rooms."
The 1.2 mile avenue is also an eight-lane highway used by an average of 3,000 vehicles per hour and is currently more polluted than the road that surrounds Paris, The Guardian pointed out. The new greenery is partly intended to improve air quality.
Chiambaretta said the avenue had become a symptom of the problems with modern cities: "pollution, the place of the car, tourism and consumerism", according to The Guardian. He said it needed to become more "ecological, desirable and inclusive."
The new plans for the avenue were first presented by the Champs-Élysées committee in 2019, The Guardian reported at the time. The committee, made up of people who live, work or own businesses along the avenue, thought it needed to be revitalized to appeal to everyday Parisians.
Indeed, Chiambaretta said at the time that 72 percent of the 100,000 people who walked there daily were tourists, while 22 percent were employed there.
"It's often called the world's most beautiful avenue, but those of us who work here every day are not at all sure about that. The Champs-Élysées has more and more visitors and big name businesses battle to be on it, but to French people it's looking worn out," Champs-Élysées committee president Jean-Noël Reinhardt said in 2019.
Now, Reinhardt and his committee are pleased that Hidalgo is honoring their vision.
"The legendary avenue has lost its splendour during the last 30 years. It has been progressively abandoned by Parisians and has been hit by several successive crises: the gilets jaunes, strikes, health and economic," the committee said in a statement reported by The Independent.
Hidalgo told Le Journal du Dimanche that the Champs-Élysées' green makeover is part of a larger project to transform the city "before and after 2024," when Paris will host the Olympics. The work on the avenue will not start until after 2024, but the Place de la Concorde will be redone before that date, according to UPI.
Other plans include placing more greenery, ponds and fountains around the Eiffel Tower, The Independent reported. The Pont d'Iéna, which links the famous tower to Trocadéro, will also be greened and lined with trees before 2024.
The urban renewal project "Reinventing Paris" first started in 2014 and also includes a cleanup of the Seine, CNN
reported.
12 January 2021
EcoWatch