Oil Lobby's Carbon Capture Solution Hasn't Consulted Local Nation, Chief Says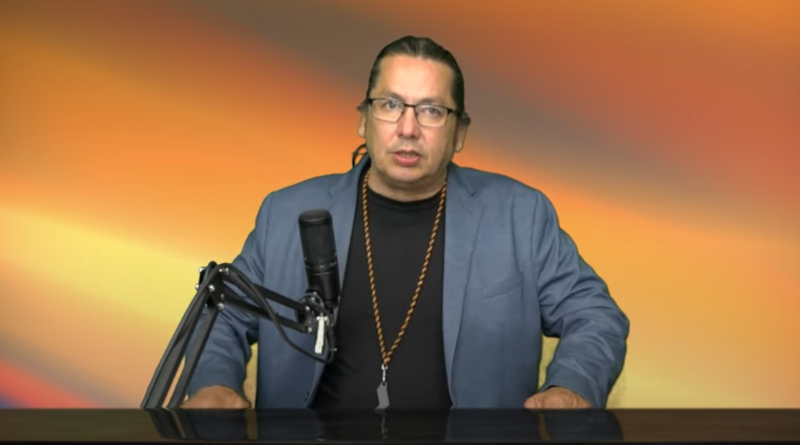 Cold Lake Chief Kelsey Jacko says CO2 storage project advertised by Pathways Alliance hasn't sought Indigenous input.
The leader of Cold Lake First Nations has revealed the initiator of a major carbon capture project in Northern Alberta has not consulted with local Indigenous communities.
Chief Kelsey Jacko told an Edmonton crowd that the Pathways Alliance, a lobbying and marketing effort by Canada's top oil sands producers, has neglected to consult his community on a massive carbon capture storage network project Pathways claims will be able to store 1,100 megatonnes of carbon dioxide.
"They're ramming it down our throats," said Chief Jacko during a media scrum outside a Carbon Capture Canada conference held on Tuesday. Chief Jacko represents a roughly 3,000 member community spread across several reserves. Much of their traditional territory has been occupied by a Canadian air force weapons testing range since 1952.
Jacko's comments — initially made during a panel discussion at the conference and then confirmed in a separate interview — contrasted sharply with the otherwise enthusiastic tone set by Alberta Premier Danielle Smith, energy minister Brian Jean, and environment minister Rebecca Schulz, who all spoke at the event.
Chief Jacko noted his community hasn't been consulted by either the federal government or the government of Alberta. 
The Pathways Alliance formed in June of 2022. The Alliance announced their Cold Lake carbon capture and storage project in October of the same year. The project aims to transport carbon dioxide over a 400 kilometer long network of pipelines from about 20 oil sands production facilities in Northern Alberta, to a new storage facility in the region of Cold Lake, Alberta. The project has yet to apply for regulatory approval.
Heather Bishop, economic development director for Cold Lake First Nations, says that her community has attempted to initiate discussions to get a better idea of what the project entails. "We don't know the full delineation of the project at this time. We received an initial consultation package very recently, just last week. They reached out, but no detailed information until last week."
"We're asking questions and they're not being answered," Chief Jacko said.
Chief Jacko: 'We Stand United'
Pathways Alliance has been running a nationwide media blitz over the past few months touting the Cold Lake project as a key part of oil producers' plan to achieve net-zero emissions by 2050. The advertising campaign has used buses and streetcars as mobile billboards in major Canadian cities. At least one public transit agency — Montreal's  public rental bike system, Bixi — pulled Pathways' advertisements as they didn't align with Bixi's environmental values. Additionally, a complaint issued by Greenpeace Canada — that Pathways Alliance's ad campaign was making false and misleading statements — is now the subject of a Canadian Competition Bureau inquiry.
"We asked them to stop their campaign," said Bishop, referring to Pathways' lobbying and advertising campaign. "What you see in the media is about the same level of detail we've received, up until last week."
Chief Jacko told DeSmog that his perspective is shared by eight tribal chiefs. "We stand united together; we're voicing the same concern."
A Pathways spokesperson told CBC the group is consulting with 25 communities in Northeastern Alberta, which Bishop describes as representing the footprint of the project.
In an emailed statement an Alberta government spokesperson said the province remains committed to carbon capture solutions and will approve projects that meet its standards. Katherine Cuplinskas with the federal government also expressed support for the Pathways project. Neither answered questions about Indigenous consultation. Pathways did not respond to DeSmog's requests for comment.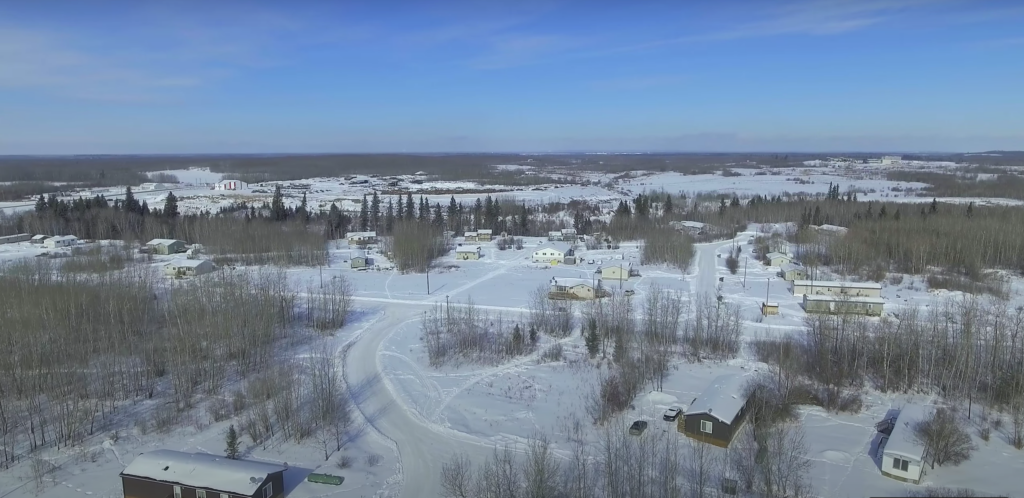 Bishop says her community has safety concerns: "There aren't a lot of projects across the world to rely on, to say this is safe. The geology is different everywhere. Who's to say that it's safe in any given area? The scale of this project, I think, is what's intimidating for our nations right now."
Bishop said that industry proponents point to Shell's Quest project as a success story, but added it's small scale compared with Pathways.
Shell's Quest project is a 'blue hydrogen' project in Alberta that generates hydrogen from natural gas and uses an on-site carbon capture capability to negate the otherwise carbon intensive process. Two recent and independent analyses have cast serious doubt on Shell's claims regarding the carbon capture capabilities of the Quest project.
Robert Howarth and Mark Z. Jacobson analyzed the Quest plant in their 2021 research paper "How Green is Blue Hydrogen?" published in the journal Energy Science and Engineering. Using available data from the Quest plant, Howarth and Jacobson determined that the plant's mean capture efficiency was 78.8%, with daily rates varying from 53% to 90%. However, they noted that this only considered the carbon emitted during the steam methane reforming process, and that "no attempt has been made to capture the carbon dioxide generated from the combustion of natural gas used to provide the heat and high pressure." Had this been done, the capture efficiency would be significantly lower.
In an independent analysis, Global Witness concluded the Shell Quest plant emitted more carbon than it captured.
More Carbon Capture Questions
While the Quest project may be considered a carbon reduction project, it is not removing existing carbon dioxide from the atmosphere. Whether the production of hydrogen is economically viable is also a matter of debate, with some experts suggesting electrification of transit and transport is a more optimal route to decarbonisation than investment in hydrogen. Howarth and Jacobson concluded the production of hydrogen is more carbon intensive than simply burning natural gas directly for energy and heat. Major investors are also beginning to express their concerns about hydrogen; UK hedge fund Argonaut's chief investment officer Barry Norris publicly announced he's shorting hydrogen stocks, claiming hydrogen is a "complete waste of time."
A recent report from the International Institute for Sustainable Development (IISD) has also called into question the effectiveness of carbon capture as a climate solution. The report concluded carbon capture is expensive, dependent on continued and considerable government subsidies, and provides negligible benefits. The IISD further reports that of Canada's seven commercial carbon capture and storage projects currently operational, they are currently only capturing 0.05% of national emissions. Despite this negligible capture rate, and a growing volume of critical analysis, carbon capture remains a focal point of Canada's climate plan.
A recent investigation by DeSmog analyzing subpoenaed internal oil industry communications revealed Big Oil is primarily interested in carbon capture as a means to maintain or increase production. The Cold Lake project would aim to reduce emissions from oil sands production in Northern Alberta, but not remove existing carbon dioxide emissions.
Pathways' proposed Cold Lake project may have suffered another major setback in recent weeks. According to a Reuters report, the government of Canada has apparently told Pathways that the Cold Lake project is too large and too risky to be considered for a government-backed funding mechanism that would help investors mitigate financial risks by locking-in future carbon credit prices. Pathways estimates a $16.5 billion (CAD) price tag by 2030 to fund the project. The Cold Lake project's total cost may actually be as high as $75 billion (CAD). According to energy analyst Markham Hislop, Pathways Alliance expects government sources to subsidize roughly two-thirds of the project's total cost.
Bishop questioned why Canadian taxpayers should end up funding a project that has not properly consulted with First Nations.
"Premier Smith mentioned today that there is a common table between the province and the feds, but we're not at that table. All these developments happened without our free, prior, informed consent, without us receiving any sort of benefit in terms of the royalties, the revenues, the taxes that have been collected off of resource development on our traditional lands," she said. 
"That needs to change. And that's what Chief [Jacko] is asking for."
Photo: 'We're asking questions and they're not being answered,' Chief Kelsey Jacko said. Credit: Cold Lake FN YouTube