New Zealand: Government considered banning fossil fuel vehicles.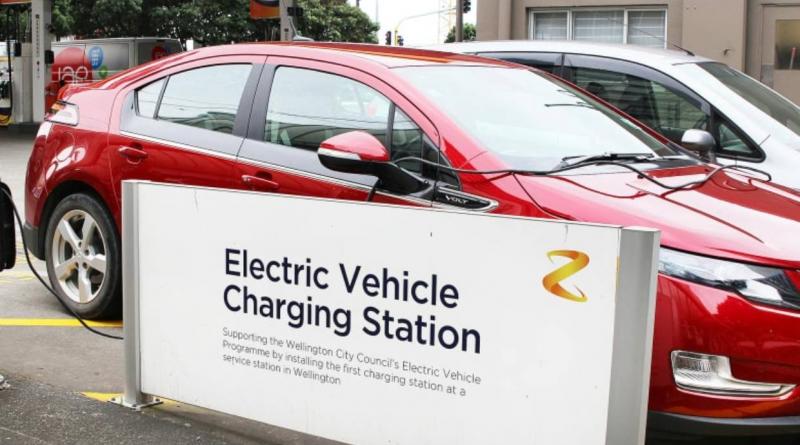 This story was first published by Newsroom and is republished with permission.
The Government considered and rejected banning the import of fossil fuel vehicles from 2035 onward, new documents show, despite the Ministry of Transport supporting the move.
The Ministry of Transport found that banning the import of fossil fuel vehicles by 2035 would have a net $2.26 billion benefit, but the Government decided against it. Instead, we have the feebate scheme.
Now, environmental activists say the Government should have gone ahead with the move, which would have averted 27 million tonnes of CO2 emissions between 2021 and 2050, according to Transport's own preliminary cost-benefit analysis.
Associate Transport Minister Julie Anne Genter said the plan was "not something we're investigating right now".
Meanwhile, National's associate transport spokesperson Brett Hudson says the Government should never have looked at a ban in the first place, and has called on ministers to rule out such a move at any point in the future.
A Ministry of Transport briefing document from March 2018, obtained under the Official Information Act and published on the FYI website, noted that an end-date to fossil fuel car imports "is also consistent with international developments".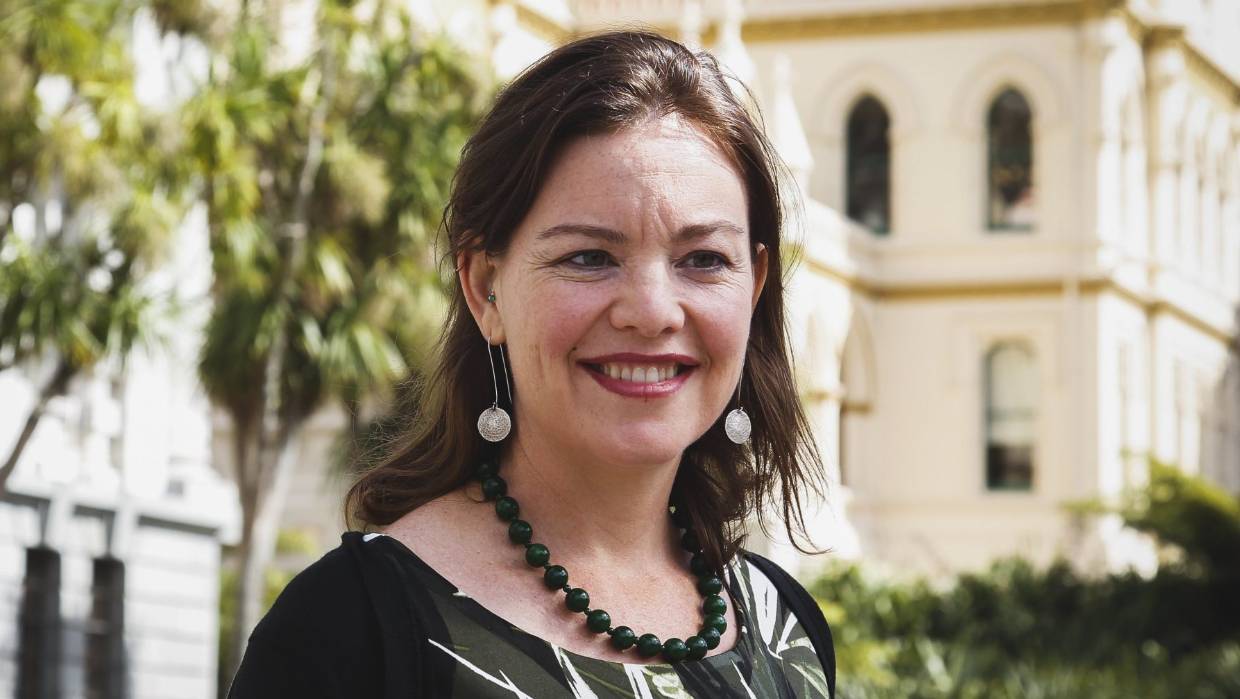 The document pointed out that France, the UK, Scotland, Norway, Holland and Germany have all called for new cars to be emission-free or low emission by dates varying from 2025 to 2040. New Zealand's proposed 2035 date would have staked out the middle ground then.
However, the policy would have gone further here than overseas. While most other countries have made non-binding commitments, New Zealand would have legislated an end date.
TO BIND OR NOT TO BIND
The Productivity Commission's inquiry into a low-emissions economy expressed some support for a non-binding end date, but worried that a legally binding commitment would have negative repercussions.
In part, a legislated deadline could "weaken incentives for investing in biofuels for the light vehicle fleet", the commission said.
Moreover, if electric vehicles didn't become cheaper quickly enough, the end date could wreak economic havoc. Low-income Kiwis wouldn't be able to afford to import new or used electric vehicles and would be left with few to no options for mobility - an argument Hudson echoed to Newsroom.
"We can't achieve a climate change outcome by forcing New Zealanders to retain older, higher-emitting vehicles, which is what would happen if we put them on a pathway where they can't afford to switch," he said.
But the Ministry of Transport stuck to its guns, arguing in a September 2018 briefing that "a legislated end date is preferable to a non-binding target as long as its risks can be mitigated".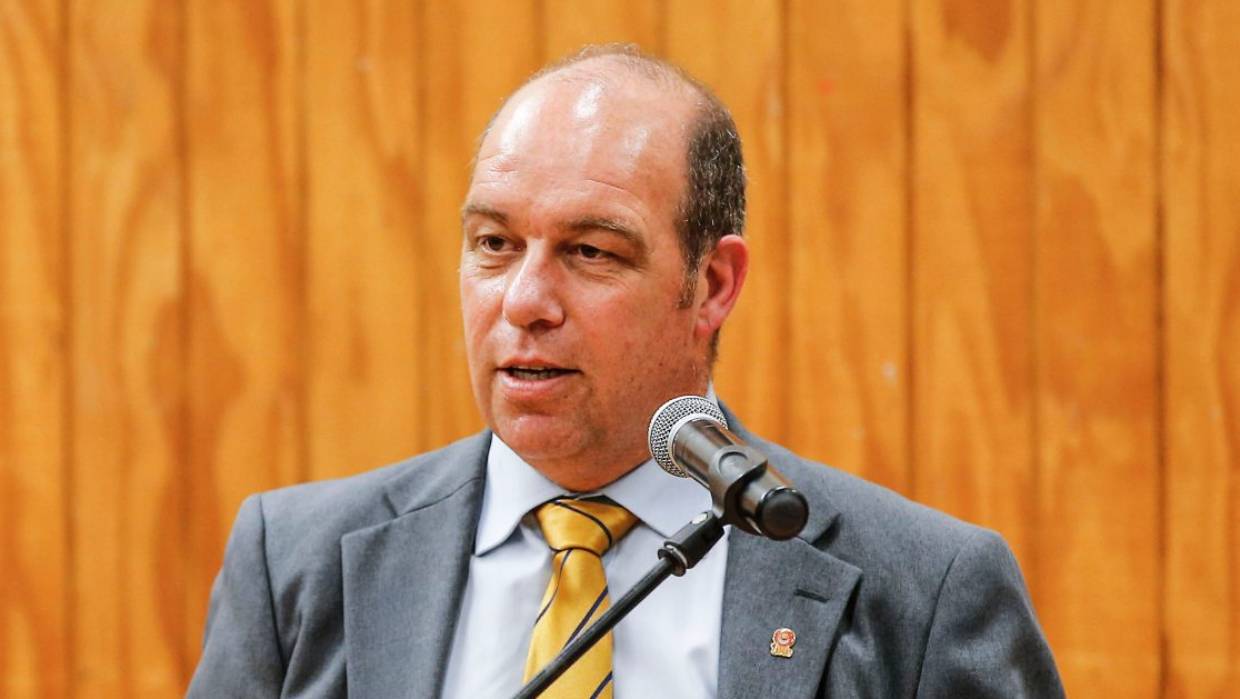 "The key disadvantage with a non-binding target is that it would communicate intent, but it would provide less certainty of change."
The ministry also proposed mitigating the risks by instituting a review in 2030 of whether the 2035 date was still feasible. "This review would examine whether there is any reason to delay the end date to avoid imposing significant costs on the economy," the briefing document said.
In addition, the proposed law would permit the import of "alternative fuel vehicles, like hydrogen fuel-cell, and conventional vehicles where drop-in biofuels are available in New Zealand".
A draft Cabinet paper on the ban was produced in March 2018, although it was withdrawn and did not make it to Cabinet for official discussion.
However, the Ministry of Transport was still producing briefings on a ban later that year, including a cost-benefit analysis in October.
Genter said the Government had decided against pursuing a ban as New Zealand was too far behind other countries that were looking at similar policies.
"They've had fuel-efficiency standards for a long time. We have to start with our clean car policies which are going to make it more affordable and easy to access cleaner cars," she said.
"We realised that it was just a step too far. New Zealanders don't have access to the types of fuel-efficient cars that many other countries do and we need to start there."
But the Ministry of Transport's own cost-benefit analysis raised few concerns along these lines.
It found that electric vehicles (EVs) and combustion engine vehicles would reach price parity in mid-2030 - more than four years before the ban would go into effect.
BILLIONS IN BENEFITS FROM BAN
In return for the potential added expense of an EV, New Zealanders would save on fuel costs.
"The fuel cost is ... much higher than the cost of the electricity needed to travel the same distance with an EV," the ministry said.
Emissions would also drop significantly. While the average CO2 emissions of car imports in 2017 was 182 grams of CO2 per kilometre, that was expected to drop naturally to 89 grams per kilometre by 2035.
With the addition of the ban, that would fall to just 15 grams of CO2 per kilometre - which "reflects the average emissions from the generation of the electricity required to power an EV", according to the cost-benefit analysis.
"If in future, the generation of electricity is wholly sourced from renewable sources,[then] the emissions from operating an EV will effectively be zero," the analysis stated.
The overall effect would be 27 million fewer tonnes of carbon dioxide pumped into the atmosphere between 2021 and 2050.
Transport quantified the benefits and costs and found a benefit-to-cost ratio of 1.29.
"For every dollar that is spent on this intervention, society in general would obtain around 1.3 dollars of benefits in return," the ministry wrote.
"In monetary terms, this net benefit would amount to around $2.26 billion."
Greenpeace New Zealand climate and energy campaigner Amanda Larsson condemned the Government's inaction.
"We're in a climate emergency, the Arctic and Amazon are literally on fire, and the Government has received good advice on one way to address it," Larsson said.
It was "bewildering" the Government had chosen not to set a timeline for phasing out imports despite the ministry's positive advice, she said.
"New Zealand's transport emissions have risen more than any other source since 1990, and are the main reason household emissions keep going up.
"We have just 10 years to cut carbon emissions in half. Having a clear timeline for phasing out polluting cars is just common sense."
*Watch video here
23 August 2019
stuff