New California battery storage project aims to cut need for gas peaking plants.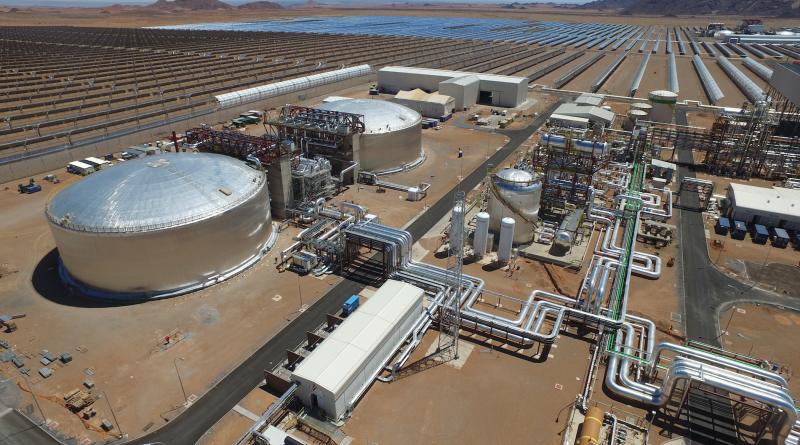 Big things are happening in California this week. In the political sphere, Gov. Gavin Newsom is invoking the powers of a "nation-state" to provide life-saving medical supplies that the federal government isn't. In the power sector, another 100 megawatt battery just got contracted to support the grid near Los Angeles.
Clean Power Alliance, a local power purchasing authority or "community choice aggregator" for 1 million customer accounts in the greater L.A. region, signed the deal with independent power producer sPower Thursday. The signing ceremony took place over GoToMeeting video chat, because it's April 2020.
This marks the first battery deal for Clean Power Alliance. It's also the first time a CCA, a relatively new structure in the California power scene, enters the rarefied "100 Megawatt Club." That's equivalent to the largest battery in the world by megawatt capacity — the Tesla-supplied Hornsdale plant in South Australia — though Clean Power Alliance's project will have considerably longer duration, at 400 megawatt-hours.
sPower will own and operate the Luna Storage facility. It will build the $100 million project with union labor in Lancaster, at the northern edge of Los Angeles County, a little over an hour drive from downtown L.A. in the rare event that the 101 and the 5 have emptied due to a general cessation of civic life.
Southern California's grid has become a hotspot for very large batteries stepping in to provide grid capacity. The region holds considerable amounts of renewable energy production, but also a large number of coastal gas plants that face impending retirement due to an environmental regulation.
The goal with Luna, said CPA Executive Director Ted Bardacke, is to finish it quickly to show California grid operators, regulators and utilities that battery plants can reliably take over the peak power role from gas peakers.
[Julian Spector]
IEEFA
13 April 2020