John Lewis announces 2050 'net zero' emissions target.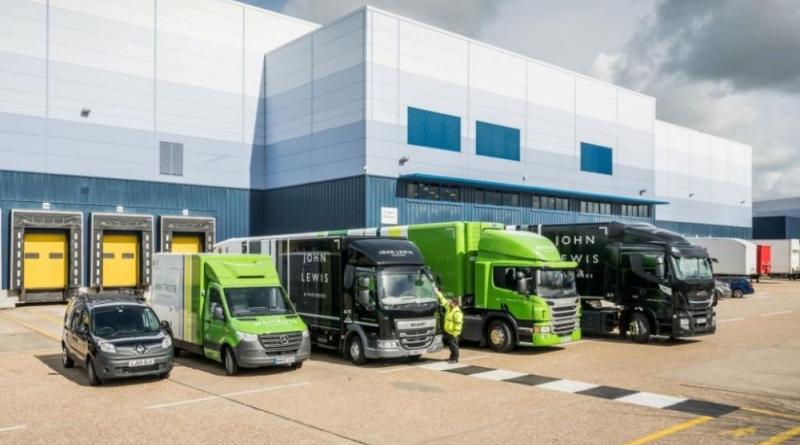 John Lewis takes a leading step towards the move to a sustainable green economy by pledging to reduce its operational greenhouse gas emissions to net zero by 2050, without purchasing offsets.
In order to align itself with the IPCC report to limit global warming to 1.5C, the partnership has decided to focus on significantly reducing emissions within the next ten years, in an attempt to decarbonise its operations as much as possible.
"We recognise that urgent action is needed to keep global warming below 1.5C to avoid the most dangerous impacts of climate breakdown, and we are responding with our most ambitious set of targets yet, aiming to decarbonise as much as we can in the next ten years and setting out a clear path to becoming a net zero operation". Benet Northcote, Partner & Director of Corporate Responsibility at the John Lewis Partnership.
The partnership aims to achieve its targets by investing in new refrigeration technology, biomethane-powered trucks, electric vans and renewable electricity, which is thought to result in a CO2 saving proportionate to removing 16,000 petrol cards off the road every year.
The company has based these new targets on its current emissions reduction success – having significantly reduced emissions by 70% last year against a 2010 baseline, two years ahead of its original 2020 deadline. 
They have already started work on the zero carbon transport fleet, with biomethane-powered heavy trucks currently operating for the brand. These trucks emit over 80% less CO2 than their standard diesel alternatives, which is a significant saving when you have a fleet of over 3,200 vehicles. The move to electric home delivery vans is also underway.
To reduce emissions from shops and buildings, the partnership has committed to ensuring electricity across all its sites is 100% renewable and British-sourced by 2028, which should reduce its energy use by a quarter. The current cooling systems which use hydrofluorocarbons (HFC), a greenhouse gas, will be phased out to make way for new HFC-free refrigerators focusing on water-cooled refrigeration, in order to improve energy efficiency.
Claire Perry, Minister for Energy & Clean Growth states "I'm Incredibly impressed with the role John Lewis Partnership is playing in tackling the vital challenge of climate change […] This all goes to show how the UK is leading the world in cutting emissions while growing our economy, with clean growth driving amazing innovation and supporting hundreds of thousands of jobs as part of our modern Industrial Strategy."
The partnership has also set further targets to reduce emissions within its supply chain. Assessments of Waitrose & Partners fresh produce, livestock and farmed fish supply chains are currently being carried out, looking at a range of aspects including water use, biodiversity, waste and energy. The partnership is committing to source key raw materials sustainably and significantly reduce plastic waste.
        20 March 2019