JOB VACANCIES: DEADLINE 21 JANUARY 2021 / Secretariat of the International Renewable Energy Agency (IRENA) Country Engagement and Partnerships Division (CEP).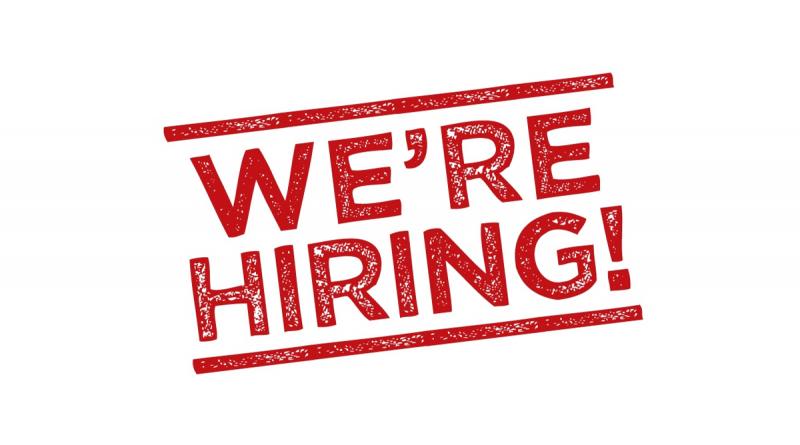 Publication/Transmission Date:      31 December 2020
Deadline For Application:                 21 January 2021 (at midnight, Abu Dhabi Time)
Title and Grade:                                 Regional Programme Officer – Sub-Saharan Africa, P-4
Indicative Annual Salary:                   USD 73,516 to USD 83,115[1]
Duration of Appointment:                 Two years, with possible extension
Duty Station:                                       Abu Dhabi, United Arab Emirates
Expected Entry on Duty:                   As soon as possible
(This is a re-advertisement of the vacancy announcement that closed on 20 December 2020. Candidates who have previously applied need not reapply.)
Background
The International Renewable Energy Agency is an inter-governmental organisation headquartered in Abu Dhabi, mandated to promote the widespread and increased adoption and sustainable use of all forms of renewable energy in the pursuit of sustainable development, energy access, energy security and low-carbon economic growth and prosperity. IRENA's mission is to play a leading role in the ongoing transformation of the global energy systems as a centre of excellence for knowledge and innovation, a global voice of renewable energy, a network hub for all stakeholders and a source of advice and support for countries.  At present, IRENA has 162 Members (161 States and the European Union) that acceded to its Statute, and 21 additional States in the process of accession and actively engaged.
Country Support and Partnerships Division (CSP) leads the work with countries. It supports them in the development and implementation of national and regional renewable energy strategies, by contextualizing the knowledge being developed in the other two divisions of IRENA, to the national requirements.  Its activities enable a systematic overview of country and regional needs, experiences and trends to help facilitate cross-fertilization of best practices between countries and regions, and shape IRENA's future programmatic priorities.
Renewables Readiness Assessments (RRAs) and post-RRA advisory support: IRENA's Renewables Readiness Assessment (RRA) is a comprehensive tool for assessing key conditions for renewable energy technology development and deployment in developing countries and the actions necessary to further strengthen the enabling framework for RE deployment. The RRA is a country-led process, and IRENA's primary role is to provide the necessary technical support, share best practices, expertise and to facilitate a consultation among different national stakeholders, which can shape appropriate policy and regulatory choices to scale up renewable energy. IRENA also acts as an interlocutor between national governments and development partners to help translate the RRA findings into actual projects. As part of country level support to the region, IRENA makes the RRA available to the countries, as a comprehensive tool for assessing key conditions for renewable energy technology development and deployment in developing countries and the actions necessary to further create an enabling framework for RE deployment.
Clean Energy Corridors in Africa: A major opportunity identified by IRENA as part of its African programme is the possibility of harnessing tremendous renewable energy potential existing in various sub-regions, notably Eastern and Southern Africa through the "Africa Clean Energy Corridor (ACEC)" and in the ECOWAS region through the "West Africa Clean Energy Corridor (WACEC)". This approach can have far-reaching implications for a clean and secure energy future for Africa. The ACEC and WACEC were respectively endorsed by Ministers from the countries of the Eastern and Southern African Power Pool at IRENA's Fourth Assembly in January 2014, and the Summit of ECOWAS Heads of State in June 2017 with the aim to transform the current fuel mix by promoting the development of clean, indigenous, cost-effective renewable power options. IRENA also engages with Central Africa through a renewable energy roadmap jointly developed with the Economic Community for Central African States (ECCAS).
Renewable Energy Entrepreneurship Support Facility: Since 2015, IRENA has been supporting small and medium sized renewable energy entrepreneurs in West Africa on matters related to business management and operations, technical training on solar PV, project proposal refinement and other matters related to supporting an entrepreneur to successfully bring his/her innovative ideas to fruition. The ECOWAS Renewable Energy Entrepreneurship Support Facility, established in collaboration with the ECOWAS Centre for Renewable Energy and Energy Efficiency (ECREEE), is today a flourishing self-sustained facility. IRENA has expanded this concept into the Southern African Development Community (SADC), in collaboration with the SADC Centre for Renewable Energy and Energy Efficiency (SACREEE).
Duties and Responsibilities
Under the overall guidance of Director, Country Support and Partnerships and the immediate supervision of Head of Regions Unit, the Regional Programme Officer will:
Coordinate the design and development of the framework for setting up and maintaining cooperation networks with all stakeholders from governments, regional entities, industry, civil society, etc. to galvanise action towards increasing the penetration of renewable energy;
Identify and lead regional initiatives for promoting renewable energy deployment, inter-governmental forums and other programmes, which could be effective platforms for collaboration, including, the ongoing Clean Energy Corridors and regional engagement in Sub-Saharan Africa;
Lead the design and implementation of RRAs in the countries of Sub-Saharan Africa as well as facilitate the implementation of post-RRA support activities, upon request;
Lead effective implementation of the Renewable Energy Entrepreneurship Facility initiatives in Sub-Saharan Africa;
Ensure close links with the other divisions to identify synergy and interventions in line with priorities identified by countries;
Keep abreast of trends, key topics and initiatives in renewable energy policy, finance and technology to contribute to the preparation of renewables readiness reports in the region;
Support the planning and coordination of Work Programme of the Directorate and contribute its successful implementation;
Organise and prepare written outputs, e.g. draft background papers, analysis, sections of reports and studies, inputs to publications, etc.;
Provide substantive backstopping to consultative and other meetings, conferences, etc., to include proposing agenda topics, identifying participants, preparation of documents and presentations, etc.; and
Perform other duties, as required.
Competencies
Professionalism: Demonstrated ability to work well with a team. Shows pride in work and in achievements; is conscientious and efficient in meeting commitments, observing deadlines and achieving results; is motivated by professional rather than personal concerns; shows persistence when faced with difficult problems or challenges; remains calm in stressful situations.
Communication: Speaks and writes clearly and effectively; listens to others, correctly interprets messages from others and responds appropriately; asks questions to clarify, and exhibits interest in having two-way communication; tailors language, tone, style and format to match audience; demonstrates openness in sharing information and keeping people informed. Excellent drafting skills and ability to prepare reports that are clear, concise and meaningful.
Client Orientation: Considers all those to whom services are provided to be "clients" and seeks to see things from clients' point of view; establishes and maintains productive partnerships with clients by gaining their trust and respect; identifies clients' needs and matches them to appropriate solutions; monitors on going developments inside and outside the clients' environment to keep informed and anticipate problems; keeps clients informed.
Planning and Organising: Develops clear goals that are consistent with agreed strategies; identifies priority activities and assignments; adjusts priorities as required; allocates appropriate amount of time and resources for completing work; foresees risks and allows for contingencies when planning; monitors and adjusts plans and actions as necessary; uses time efficiently.
Accountability: Accountable for the accuracy and completeness of information under his/her control and handling of the information in a discreet and confidential manner.
Qualifications
Education: Advanced University degree (Master's degree or equivalent) in engineering, economics, energy, international relations or another relevant field is required. A first university degree in combination with qualifying experience may be accepted in lieu of the advanced university degree.
Experience: A minimum of seven years of progressively responsible experience in the energy sector, some of which should be at the international level; experience in international cooperation and in dealing with multilateral agencies, networks and forums; good knowledge of renewable energy technologies as well as related policy, regulatory, technical and institutional issues for its development.
Language: Excellent command of both written and spoken English is required. Fluency in French is desirable. Knowledge of other languages spoken in Africa desirable.
Qualified candidates must apply for the above mentioned vacancy on-line by uploading the completed application form and a letter of interest, including details of three professional references who will be contacted if their application is shortlisted.
Applications from qualified women, especially from nationals of developing countries, are highly encouraged.
Please note that only candidates under serious consideration will be contacted for an interview and will receive notice of the final outcome of the selection process.
8 January 2021
IRENA