IRENA: Joint Statement "Advancing Renewables in Agricultutre to meet SDGS & Climate Objectives"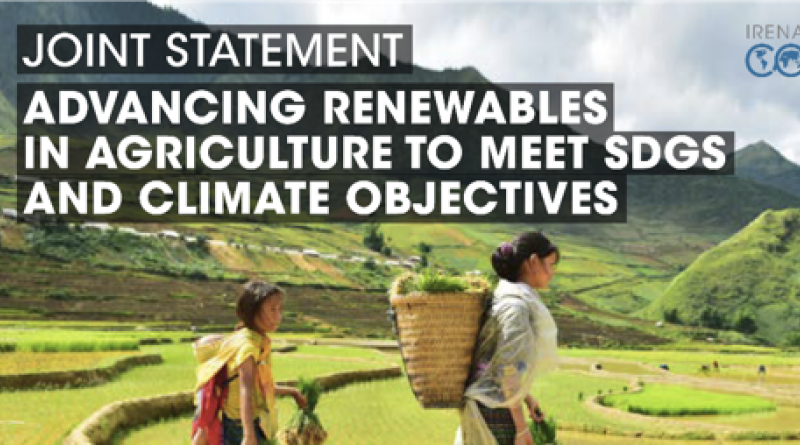 Energy use is responsible for about one-third of greenhouse gases emitted by food systems. However, large disparities remain in the access to and use of sustainable, clean energy for agricultural activities across the world. In the lead up to the UN Food Systems Summit and the High-Level Dialogue on Energy, accelerated action is needed to achieve sustainability and climate resilience for both food and energy systems. 

For that reason, leading renewable energy players under the International Renewable Energy Agency (IRENA) Coalition for Action issue a joint statement today, urging renewable energy and agriculture sectors to break down silos and collaborate. By jointly advancing the integration of renewables in the agriculture sector, stakeholders can make an essential contribution towards achieving Sustainable Development Goals and global climate objectives. 

Successfully delivering on the energy transition and food systems transformation will require strong collaborative efforts across sectors. The Coalition for Action puts forward five recommendations for the joint consideration of governments, the renewable energy sector, and the agriculture sector.
22 September 2021
IRENA