Intersolar Europe 2019: Focus on Africa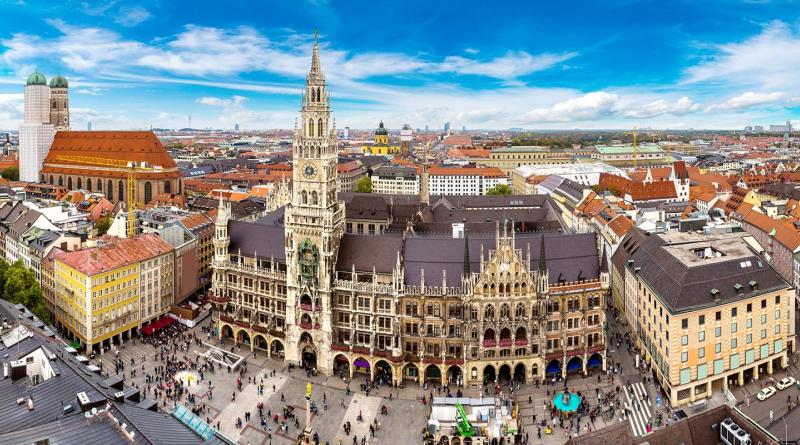 15th - 17th MAY 2019
MUNICH, GERMANY
Messe Munchen exhibition center
The sunniest regions of the world are located in Africa and the Middle East. So it's particularly surprising that these regions are home to less than five of a total of 450 gigawatts of photovoltaics (PV) capacity worldwide. Africa holds enormous potential for renewable energies.
Renowned experts will be exploring just how great this potential is with presentations at the Intersolar Europe Conference on May 14 and 15. The organizers of Intersolar Europe and the conference of the same name will also be presenting the results of their latest market study, the Intersolar Solarize Africa Market Report, which was carried out by the German Solar Association (BSW-Solar) on their behalf.
In the exhibition halls themselves, visitors will also have the chance to learn everything worth knowing about solutions that are tailored to local conditions. Intersolar Europe will take place from May 15–17 at Messe München – in parallel to three other leading energy exhibitions as part of The smarter E Europe, the innovation hub for empowering new energy solutions. Falling prices, a growing population and optimal local conditions mean that Africa holds enormous potential for the expansion of renewable energies – particularly of PV.
Many companies and institutions have already recognized the opportunities that the continent offers and are working to expand their operations there, in close collaboration with local distributors in the various key markets. Numerous PV projects are currently underway. For example, Nigeria recently put out a call for tenders for the construction and operation of a 100 megawatt solar park. The country aims to generate 20% of its total energy mix from solar power by 2030. Currently, demand is largely met by gas and hydroelectric power plants. In the Seychelles, meanwhile, a solar park is springing up on Romainville Island. Construction should be complete before the end of the year. Once in operation, the park will produce around seven million kilowatt hours of energy per year, leading to annual savings of over 1 million dollars. And the energy storage technology used should soon make it possible to shut down the diesel systems which currently work around the clock to produce electricity. Alongside these major developments, smaller projects are also flourishing in Africa. The Kilaguni Safari Lodge, for example, will be the first lodge in Kenya to cover 100% of its energy needs with self-generated solar power.
The future of solar energy in Africa
This boom in new projects is accompanied by rising fossil fuel prices and lower costs for PV. Solar power is helping African countries to end their reliance on water power and on often expensive diesel supplies. PV is an attractive, clean and sustainable solution to guarantee security of supply in many parts of the continent and improve access to a stable, rapidly scalable power supply. It can be either grid-connected or grid-independent and can be used to supply both businesses and private homes. Most African countries currently have low per-capita power consumption. But as the population and the number of businesses continue to grow, the rate of electrification and the secured power supply can no longer keep pace with demand – creating obstacles to further economic development.
Many countries in Africa need to strengthen their economy and trade, which will only be possible when a stable and reliable power supply is in place. Renewable energies, especially PV coupled with efficient storage technologies, can go a long way towards improving the energy supply.