International online conference on solar energy: 23/04/2020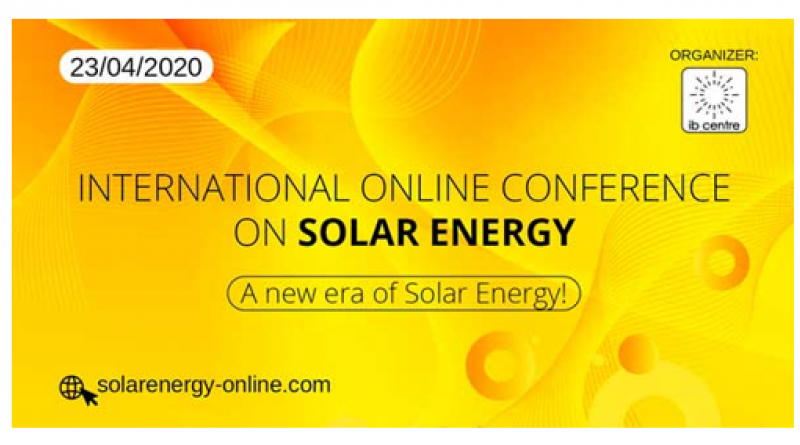 April 23, 2020
The world is going through difficult times.
For solar energy development, the biggest economic crisis risk may be a damaged economy.
Bloomberg New Energy Finance lowered its 2020 global solar demand forecast to a range of 108 to 143 gigawatts — a drop of 9 percent at the low end compared to the market research firm's prior estimate.
We should not expect this recession, but we must act now! IB Centre organizing committee decided to bring together the entire industry's brightest and boldest minds to change the energy industry in the world for the better.
International Online Conference on Solar Energy will be held on April 23 on the online platform.
Learn more about the Conference Agenda
What consequences will the pandemic and economic crisis have in the renewable energy industry?

What possible changes to the rules of the game in the Ukrainian solar energy market need to be prepared for its participants?

What are the risks and constraints for the solar industry that bring economic and social limits due to the pandemic?
The crisis as a time of great opportunities for new investment projects in the solar energy field?
23 March 2020
CISOLAR