How our lives will need to change to hit net-zero emissions by 2050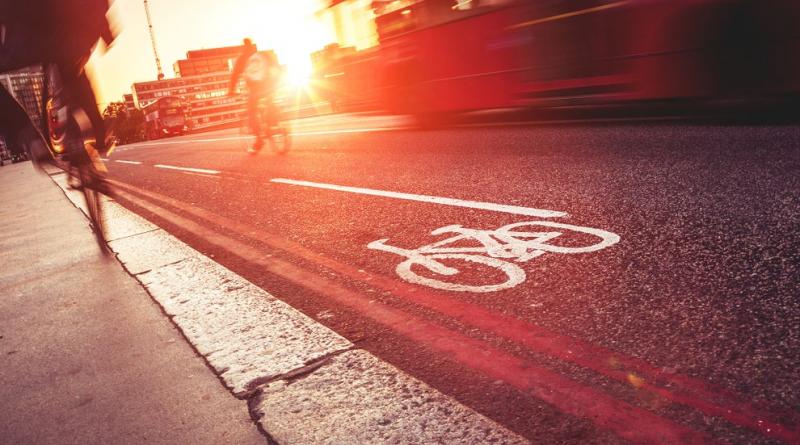 The UK's climate advisers have today released a detailed plan for how the country can reach net-zero emissions by 2050. Daisy Dunne looks at what this could mean for people living in the UK.
n overhaul to every sector of the UK's economy will be needed if we are to hit net-zero emissions by 2050, according to the UK's independent climate advisers.
In a world first, the UK's Climate Change Committee has produced a detailed roadmap for how the country can reduce its emissions to zero, on average, over the next 30 years.
If the advice is fully accepted by the government, it could bring sweeping changes to the way we live our lives. For example, the report recommends that the sale of new petrol vehicles and oil and gas boilers are phased out by the early 2030s, and that the amount of meat that we eat declines by around 35 per cent by 2050.  
These changes will likely lead to more people using electric cars, and low-carbon electric heat pumps in the place of oil and gas heating in their homes.
"These are changes to people's lives," Chris Stark, chief executive of the CCC, told a press briefing. "This is about plugging in your car rather than filling it at a petrol station. Heating your home with a heat pump rather than a gas boiler. Really nothing to be afraid of, but it is a change."
Why has the CCC produced this report?
The CCC is required to advise the government on how it should tackle the climate crisis under the Climate Change Act. Every five years, the CCC produces a new set of recommendations for how the government should slash emissions. These are known as "carbon budgets".
The sixth carbon budget, outlined in this report, covers the period 2033 to 2037, while the five previous carbon budgets collectively span the period 2008 to 2032. The CCC's new report recommends that the UK cuts its emissions by 78 per cent by 2035, when compared to levels in 1990. This level of emissions reduction will be key to meeting the UK's overall goal of hitting net-zero emissions by 2050, according to the CCC.  
Because of the importance of the sixth carbon budget, the CCC has also produced a detailed roadmap for how the UK can slash its emissions over the next 30 years.
How does the CCC come up with its recommendations?
The new report involves a large number of scientists and policy experts from across the UK. To make its recommendations, the CCC has used computer modelling to create four possible future scenarios for how the UK might get to net zero. These scenarios involve varying assumptions about how much people's behaviour will change in the coming decades, and how much technological advancement there will be.
From these four scenarios, the CCC has developed a "balanced pathway" – a future scenario that sees the UK reach net-zero emissions by 2050 while making moderate assumptions on behavioural change and innovation. This "balanced pathway" is what the CCC has used to make its recommendations.
What does it mean for transport?
The net-zero pathway sees sales of petrol and diesel cars, vans and motorbikes phased out by 2032. By this point, there should be more than 15 million electric cars on the road, according to the CCC. This figure should rise to around 26 million by 2035.
To support this, charging points for electric vehicles will need to be scaled up rapidly in the 2020s. The CCC report says: "These will comprise a mix of private chargers at homes and workplaces and public on-street charge points for those without off-street parking, around towns and cities for top-up charging and on the strategic road network for longer-distance interurban charging."
People in the UK will also have to fly less frequently than they would have done if actions to meet net zero were not being taken, according to the report.
In addition, there should be no net airport expansion if the UK is to meet its 2050 target. This means if any airport is to expand in the coming decades, this would need to be matched by tougher restrictions at other airports.
Reacting to the report, Cait Hewitt, director of the Aviation Environment Federation, said: "The CCC's advice is clear: the government needs to call time on airport expansion. Zero carbon aviation is currently an aspiration, not a reality, and while it's right to pursue new technologies for cutting emissions, we can't rely on these coming through fast enough to decarbonise the sector without also reducing aviation demand."
What does it mean for homes?
The report recommends that all new homes built by 2025 will need to be "carbon-neutral" – meaning they must make use of low-carbon heating such as electric heat pumps instead of oil and gas boilers.
By the early 2030s, the sale of new oil and gas boilers for homes must stop completely, it adds. In addition, all new boilers installed from 2025 in the UK must be "hydrogen ready", meaning that they could run on hydrogen, a potential low-carbon alternative to fossil fuels, if necessary.
"That opens up the option of hydrogen conversion later on," said Mr Stark.
However, the CCC expects that the majority of heating demand will be met through electric-powered pumps and district heating by 2050, with hydrogen only accounting for around 5 per cent.
What does it mean for food and farming?
The net-zero pathway sees average meat consumption across the UK fall by 10 per cent by 2025, and by around 35 per cent by 2050.
This level of decline is broadly in line with the UK's meat-eating trends over the past few decades, according to the CCC. Official data shows that the level of meat-eating across the UK has been in near-consistent decline since the 1970s as vegetarian and vegan diets have risen in popularity.
The advice also recommends that 50,000 hectares of new woodland are planted across the UK by 2050, and that 78 per cent of the country's peatlands are restored. To achieve this, large swathes of farmland would need to be "flipped" and converted into new forest, said Mr Stark. However, farmers would be paid to plant trees and restore biodiversity, he added.
Martin Harper, director of conservation at the RSPB, said: "The CCC's sixth carbon budget advice sets out an ambitious but achievable blueprint for putting the UK on a path to a climate-safe future. The report highlights the vital role nature plays in locking up carbon in habitats such as peatlands and woodlands. Now the UK government needs to pick up the gauntlet, stop burning our precious peatland and invest in restoring nature for wildlife, for people and for a safer climate."
THE INDEPENDENT
No country is doing enough to meet climate goals