Greenhouse gas emissions from raw material production 'doubled in 20 years'.
Greenhouse gas emissions from material production rose by 120 per cent from 1995 to 2015, research says.
The production of raw materials such as steel and cement is having an increasingly large climate impact, according to a new study.
Research from the Norwegian University of Science and Technology found that greenhouse gas emissions from material production more than doubled from 1995 to 2015.
Over the same time period it found the proportion of global emissions linked to material production increased from 15 to 23 per cent.
The study said that much of the growth in emissions is related to increased production in rapidly emerging economies – particularly in China.
The research, published in Nature Geoscience, did not look beyond 2015. However, it is likely that the rapid growth in emissions has continued since then, Prof Edgar Hertwich, international chair in industrial ecology at the Norwegian University of Science and Technology, told The Independent.
"The numbers in China point in that direction, and other developing countries like India are also catching up," he said.
For the research Prof Hertwich made use of mathematical models of the global economy that combine emissions and resource use, and an "extraction" technique to work out the greenhouse gas contributions from individual materials.
The study finds that greenhouse gas emissions from material production increased from 5 billion metric tonnes in 1995 to 11 billion tonnes in 2015.
Iron and steel production created the most emissions out of any material over the study period, according to the research. The production of iron and steel is particularly energy intensive and currently relies heavily on the use of coking coal.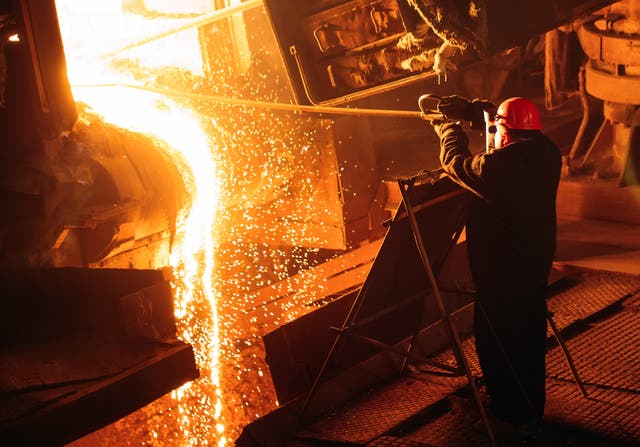 The production of cement had the second largest climate impact out of any type of material production, the study found.
Producing cement – the key ingredient of concrete – is highly polluting because it is energy intensive and the chemical process of making cement causes CO2 to be released.
Prof Hertwich said: "The increase in emissions is associated with the increase in investment, and in particular the development we have seen in China.
"China alone stands for 75 per cent of the increase in emissions"
The Asian superpower now accounts for nearly half of global steel production, according to the International Energy Agency (IEA).
"[Policymakers need to] pay more attention to emissions from materials," Prof Hertwich said, adding that rapidly emerging economies such as China could cut back on emissions by pursuing "material-efficient development".
"This could include building lighter structures and using materials such as wood instead of reinforced concrete for buildings".
16 February 2021
INDEPENDENT