Greece adds gloss as Lightsource BP cracks second new solar market in a week.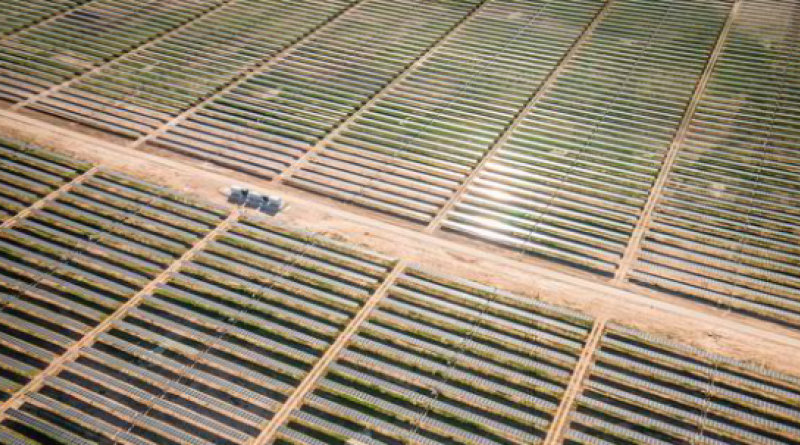 Joint venture co-owned by supermajor links with local player and takes big share of spoils in Greek government renewable energy auction
Lightsource BP – the solar developer half-owned by oil supermajor BP – opened up its second new market within a week as it won 40% of the capacity awarded in a Greek government renewables auction where PV swept the board.
Lightsource BP will build 140MW of PV that won in the tender round in Greece as part of a wider 640MW portfolio to be co-developed with local partner Kiefer TEK. The two expect to bring 200MW online within the next two years, said a statement.
The Greek announcement comes just days after Lightsource BP revealed its debut in the Portuguese solar sector, part of a global expansion that Kareen Boutonnat, the developer's CEO of Europe and International, told Recharge in an exclusive interview will now aim to create a "third pillar" in key Asian markets.
The successful Lightsource BP projects in Greece were offered government-backed contract-for-difference (CfD) deals at an average of €38.50/MWh ($47/MWh) close to the average €37.60 for all the 349MW that won in the auction. The tender was open to wind and PV and attracted 1GW of entrants, but was 100%-awarded to solar plants that Lightsource BP said delivered prices undercutting coal and gas.
The joint venture will invest an initial €160m to get the first projects up and running, with Kiefer TEK acting as EPC contractor.
Power not destined for the government contracts will be sold on the nation's power market or to corporate buyers.
The two partners stressed the value of a combination of local and global expertise as they hailed their success in the auctions.
Vlasios Souflis, director of international business development at Lightsource BP, said: "This is a landmark moment for our large-scale solar development team in Greece, which has been working on local opportunities for less than a year. The auction process is enabling the country to accelerate the decarbonisation of its energy sector, while providing an attractive market for global energy players."
Christos Petrochilos, CEO of Kiefer TEK said: "This result reflects the high potential of these sites and the value that we can deliver together with a global solar player like Lightsource BP. It is a huge endorsement to see all our projects with them winning."
31 May 2021
RECHARGE