Global Investors Driving Business Transition.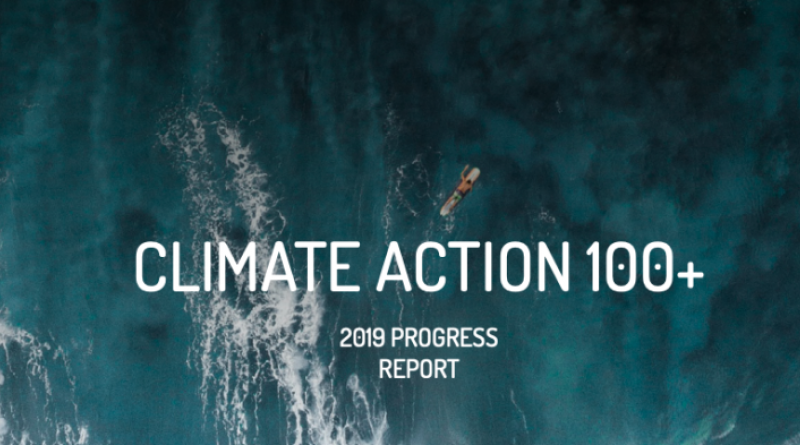 Climate Action 100+ is an investor initiative to ensure the world's largest corporate greenhouse gas emitters take necessary action on climate change. The companies include 100 'systemically important emitters', accounting for two-thirds of annual global industrial emissions, alongside more than 60 others with significant opportunity to drive the clean energy transition. 
Launched in December 2017 at the One Planet Summit, Climate Action 100+ garnered worldwide attention as it was highlighted as one of 12 key global initiatives to tackle climate change.
This is the first Climate Action 100+ Progress Report showcasing the initiative's investor growth and influence and assessing the performance of 161 of the world's largest greenhouse gas emitters in tackling climate change.Read more.
Investor representatives from AustralianSuper, California Public Employees' Retirement System (CalPERS), HSBC Global Asset Management, Ircantec and Manulife Asset Management have helped to lead the design and development of Climate Action 100+. The initiative is designed to implement the investor commitment first set out in the Global Investor Statement on Climate Change in the months leading up to the adoption of the historic Paris Agreement in 2015.
"As institutional investors and consistent with our fiduciary duty to our beneficiaries, we will work with the companies in which we invest to ensure that they are minimising and disclosing the risks and maximizing the opportunities presented by climate change and climate policy."
To date, more than 370 investors with more than USD $35 trillion in assets under management have signed on to the initiative. In September 2019, Climate Action 100+ released a Progress Report, that showed more investors are mobilising across dozens of countries to drive corporate action on climate change, and companies on the initiative's focus list, have started to make progress towards its goals, including a trebling in support for the recommendations of the Financial Stability Board's Task Force on Climate-related Financial Disclosures.
Climate Action 100+ is coordinated by five partner organisations: Asia Investor Group on Climate Change (AIGCC); Ceres; Investor Group on Climate Change (IGCC); Institutional Investors Group on Climate Change (IIGCC) and Principles for Responsible Investment (PRI). 
Climate Action 100+