Germany's solar share to reach 10% for the first time in 2020.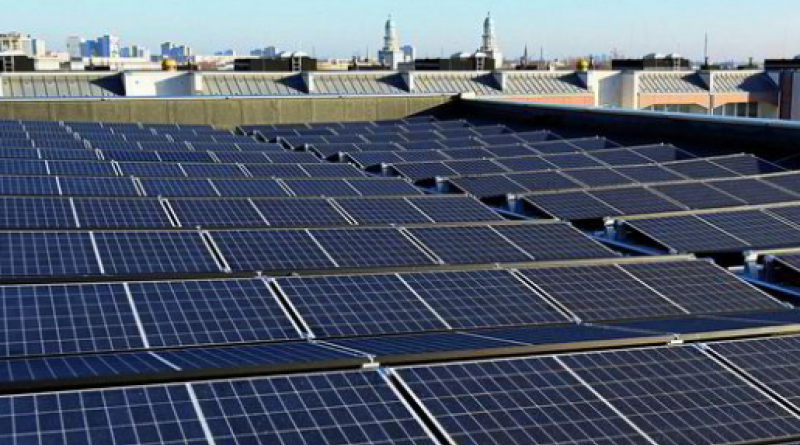 Solar federation BSW warns of new hurdles to expansion being erected as part of amendment to country's renewables legislation.
Solar power this year for the first time will represent 10% of Germany's electricity generation, the country's federation of solar industries (BSW) said, while at the same time urging the government to reduce market barriers to further speed up its expansion.
This year to date, solar actually already represents 12.4% of the power mix, the BSW said, pointing to data from the Fraunhofer ISE institute for solar energy, the association told Recharge. But given the lower irradiation during the remainder of the year, the full-year figure is expected to come in at around 10%.
Solar in 2019 accounted for 9% of Germany's power production, just behind nuclear and natural gas, while wind power last year became the biggest source of electricity in Europe's largest economy (with a 24% share).
The BSW, however, said the solar expansion needs to speed up further.
"To meet [Germany's] climate targets and avoid a power generation gap related to the nuclear and coal exits, we need to double the installed solar capacity by 2025, and triple it by 2030," BSW managing director Carsten Körnig said.
New hurdles
A proposal to amend Germany's Renewable Energies Act (EEG) that is currently being discussed in parliament, however, needs to be improved or the build-out of rooftop solar installations will actually recede next year, he warned.
The cabinet of Chancellor Angela Merkel last month had approved a draft for the amendment that aims at a massive expansion of solar energy, but at the same time would introduce a new requirement for larger, new PV installations on company rooftops to only receive support if they participate at auctions.
The proposal also foresees new cost-driving requirements of metrology for small system operators, and sticks to a requirement to pay a levy to finance renewable power (EEG surcharge) also on self-consumed solar electricity.
"If these market impediments are not removed, the newly installed solar roof output could be halved in 2021," Körnig said.
Germany in 2019 had installed close to 4GW of new solar, a capacity expected to rise by a fifth this year, the BSW said.
27 October 2020
RECHARGE