Fuel, food, finance: Brace for impact from Russia's Ukraine war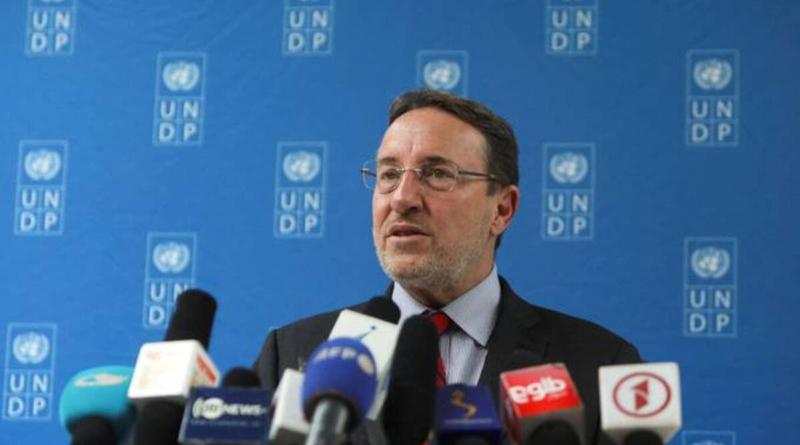 Russia's war with Ukraine threatens scores of countries and over 1 billion people with a triple shock — soaring fuel prices, surging food costs and financial turmoil — that can spark political upheaval. And no nation is perfectly secure, no matter how rich or distant from the battlefield.
Brace for impact, in other words. That's the sobering message United Nations Development Program (UNDP) Administrator Achim Steiner delivered in a telephone interview with The Daily 202 on Wednesday about the war's ramifications well beyond central Europe.
In a profoundly interconnected world, "being wealthy does not guarantee greater security," said Steiner, who worried that the war's impact would stack on top of the massive disruptions and human suffering of the pandemic.
How are Americans affected?
"Just walk out of your door," he said. "If you own a car, look at what you pay for petrol [gasoline]. Walk into the supermarket and start looking at what you paid a month ago and what you pay now for your weekly shopping. You suddenly begin to realize you're part of a global economy."
"Look at [it from] a geopolitical security perspective: Does America … really feel more secure if in 25 countries across the world, somewhere in the next 3 to 6 months, national economies will default and go, for all intents and purposes, bankrupt," causing unpredictable damage to the global financial system, he said.
BIG EXPORTS
Ukraine and Russia produce a third of global wheat and barley exports, by some calculations.  They also produce over half of the world's sunflower seed oil, used in cooking and snacks. About 36 countries count on them for more than half of their wheat exports. Russia and Belarus export about one fifth of the world's fertilizer. Russia is the world's second-largest exporter of crude oil behind Saudi Arabia.
The war's disruptions stack on top of effects from the covid pandemic: disrupted supply chains, surging food and energy costs. That means empty shelves and inflation and, as governments strain to help their populations meet both needs, potential political upheaval.
That, in turn, will ultimately threaten "America's own security and economic well-being," Steiner said.
UNDP estimates about 1.7 billion people in 107 economies are "severely exposed" to either rising food prices, surging fuel prices, or have governments struggling to make debt payments and stabilize their economies. That includes 41 countries in Africa, 38 in the Asia-Pacific and 28 in Latin America and the Caribbean.
Sixty-nine economies grouping 1.2 billion people are "perfect-storm countries," exposed to all three disruptions at once, Steiner said. The result is domestic politics defined by "a general climate of insecurity" — and therefore instability.
(Back in mid-March, Bloomberg News's David Fickling had a really great look at the potential for a profoundly destabilizing wheat crisis in Egypt, and the opportunity that presents for China. Key paragraph: "Egypt is the world's biggest wheat importer, and close to half of the flour it consumed in 2020 came from Russia and Ukraine. While the government says it has sufficient stockpiles to see it through to the end of the year, it could rapidly become an existential issue if the war drags on and disrupts planting.")
UNDP'S RESPONSE
 Ground Zero for UNDP's response to the vast challenges unleashed by the eight-week-old war is, of course, Ukraine itself, where the agency has helped the beleaguered government provide basic services and address the needs of more than 7 million internally displaced people.
"Ukraine is not like Afghanistan or Yemen, or Libya: You have a functional government," Steiner said. Millions of people, including those who fled their homes, "are living in areas of the country where the Ukrainian government has to continue to function" and provide basic services like water and power.
(Among its innovations, UNDP has worked with Ukraine's government to build a digital app that lets internally displaced people see where to get critical government services, and allows the government to keep track of where they are and what they need, he explained.)
UNDP has been working with local authorities and non-governmental organizations on matters like removing rubble, reconnecting water and electricity, and has taken the lead on getting rid of unexploded ordnance — not just dud rockets but a proliferation of mines, which can kill long after soldiers are gone.
The agency has also been taking steps to fend off "economic implosion" in Ukraine, recognizing that you can't feed or house the country's population entirely from the outside. Local businesses and services need to survive — or come back as soon as is feasible.
In mid-March, UNDP warned the war risked wiping out "18 years of socio-economic achievements in Ukraine." The agency warned Ukraine's economy could shrink a calamitous 35-45 percent, with up to 90 percent of its population either in poverty or vulnerable to falling into poverty."
''To talk about reconstruction right now may seem like science fiction," Steiner said. "But in some places, people have to reconstruct immediately … that's what allows people to go back into their homes.
What's happening now
Biden unveils $800 million in new Ukraine military aid and a ban on Russian-affiliated ships Ira, 26, holds a cross as she mourns with family members her grandfather, Volodymyr Rubailo, 71, who, according to his family, was killed on March 5 by Russians soldiers on the street of Bucha when he went out to buy cigarettes. (Zohra Bensemra/Reuters)
"Biden pledged $800 million in more weaponry for Ukraine on Thursday and said he would ask Congress for more money to help bolster support for the Ukrainian military as it faces a fresh onslaught by Russia on its eastern flank," Reuters's Steve Holland reports.
The details: "Biden pledged to send heavy artillery, dozens of howitzers, and 144,000 rounds of ammunition, as well as tactical drones, as he called on Congress for supplemental funding to provide additional aid for Kyiv."
But wait, there's more: Biden also announced $500 million in direct economic assistance to the Ukrainian government and said the U.S. plans to ban Russian-affiliated ships from docking at U.S. ports.
Biden administration rolls out plan for Ukrainian refugees
"The Biden administration announced plans Thursday to expedite the arrival of Ukrainian refugees, creating a new system that will allow ordinary citizens and organizations such as churches to sponsor them and warning that Ukrainians attempting to cross via Mexico will be denied entry starting next week," Maria Sacchetti reports.
The context: "The announcement comes as more than 5 million people, upward of 10 percent of Ukraine's population, have fled to Poland, Romania and other neighboring countries, intensifying calls for the Biden administration to admit more into the United States."
Putin tells troops not to storm Mariupol steel plant but ensure no one escapes
"Russian President Vladimir Putin earlier ordered his forces not to storm the last holdout of Ukrainian fighters at a steel plant in Mariupol, calling the military offensive to control the southern port city a success. But he insisted that no one at the plant would escape without surrendering, and told troops to 'block the industrial zone so that even a fly couldn't get through,'" Ellen Francis, Bryan Pietsch, Amy Cheng, Annabelle Timsit, Adela Suliman and Rachel Pannett report.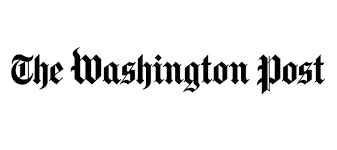 By Olivier Knox with research by Caroline Anders