FRIDAYS FOR FUTURE UGANDA asks for an environmental court to be set up to #SaveBugomaForest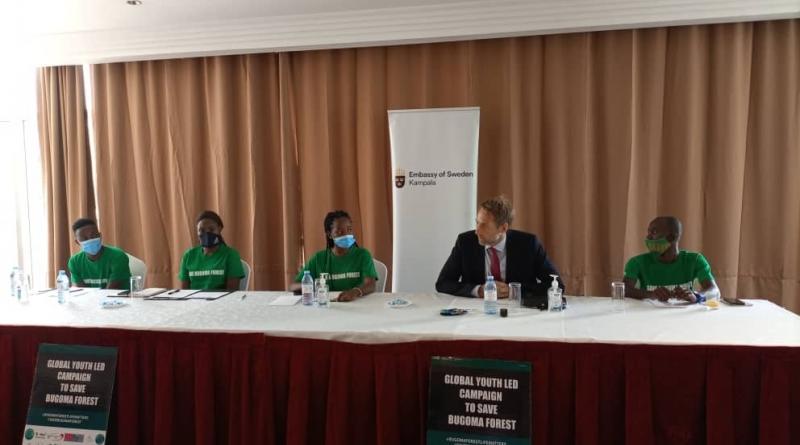 17-09-2020
FRIDAYS FOR FUTURE UGANDA
GLOBAL YOUTH LED CAMPAIGN TO SAVE BUGOMA FOREST
Uganda has experienced a lot of hardships in the past one decade or so, resulting from increasing extreme weather events that have been occasioned by global warming.
There are efforts taken by government to mitigate the effects of climate change but most of them are frustrated by politicians and corporations that do not care about the future.
Uganda's past was glorious but the present is polluted. We do not think if those who called Uganda the pearl of Africa in the past centuries can come back here in 2020 and call it the same.
We cannot continue to look on as environmental abuse is happening before our eyes. If adults are happy with deforestation, we are not happy. We care about everyone's future. It is not about us, it is about your children and those who will come after you.
We are very much disturbed by the rate of deforestation happening in our country. It is shameful that amid rampant deforestation, our authorities are continuing to offer licenses and certificates to companies destroying our forests.
Part of Bugoma Central Forest Reserve has been traded and is on the verge of being destroyed for sugarcane growing.
Two companies, namely Hoima Sugar Ltd and MZ Agencies, are cutting down over 10,000 hectares of Bugoma forest for sugarcane growing.
To our disappointment, the National Environment Management Authority (NEMA) granted Hoima sugar Ltd an Environmental and Social Impact Assessment (ESIA) certificate against the will of National Forestry Authority (NFA) who are the chief custodians of forests in Uganda and against the will of the people of Uganda.
Young people of Uganda are aggrieved by NEMA's actions. NEMA has betrayed our generation and if NEMA doesn't reverse its decision we will never forgive it.
Today young people through Fridays For Future Uganda and its partners across the world have started a Global Youth Led Campaign to save Bugoma Forest. The campaign is so far composed of 30 organizations. The 30 organizations are from Uganda, Africa, Europe, America, Asia and Australia. 
The purpose of uniting behind one voice is to strengthen our efforts and run a coordinated campaign.
We want NEMA to immediately revoke the Environmental and Social Impact Assessment (ESIA) certificate issued to Hoima sugar.
We want all activities taking place in Bugoma forest by Hoima sugar ltd and MZ agencies to be suspended immediately.
We want every official or staff of NEMA including the Executive Director who were involved in issuing of the ESIA certificate to Hoima Sugar Ltd to resign immediately.
We recommend that an environmental court be set up to hear environmental cases to speed up the court processes.
Leah Namugerwa
Team Leader
Fridays for Future Uganda
17-09-2020