Elizabeth Wathuti a Kenyan climate Activist was interviewed by e-mc2 in Nairobi.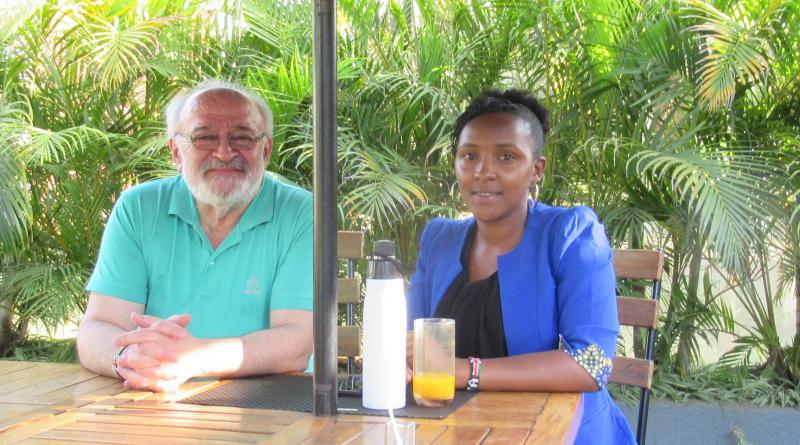 Elizabeth Wanjiru Wathuti is a Climate and Environment Activist from Kenya who has been trying to raise awareness about environmental and climate issues of Kenya and Africa as a continent, stating the simple truth that Africa which has contributed almost nothing to the environmental and climate crisis is already suffering the most.
Elizabeth Wanjiru Wathuti (born August 1, 1995) is THE founder of Green Generation Initiative which nurtures young people to love nature and be environmentally conscious at a young age and has now planted 30,000 tree seedlings in Kenya.[1][2] In 2019, she was awarded the Africa Green Person of the Year Award by the Eleven Eleven Twelve Foundation[3] and named as one of the 100 Most Influential Young Africans by the Africa Youth Awards.[4]
She is currently  candidate for the
2020 Commonwealth Youth Awards for Excellence in Development
Awards and Recognitions
February 2020
Nairobi, Kenya
e-mc2 production
Editing G. Skitzakos - Photographico