EDF consortium low bidder for 2GW Abu Dhabi solar project.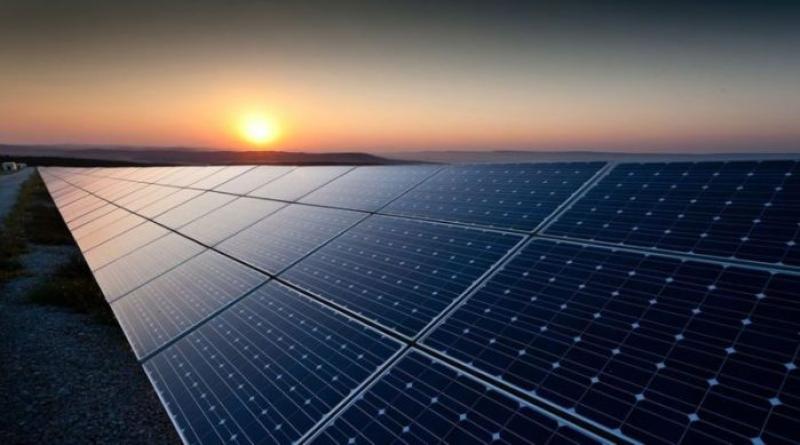 A consortium led by France's EDF and China's Jinko Power submitted the lowest tariff for the planned 2GW Al-Dhafra photovoltaic (PV) solar project in Abu Dhabi.
The consortium submitted a weighted levelised electricity cost (WLEC) tariff of AEDfils3.2046/kWh ($cents0.8732/kWh) and an evaluated weighted levelised electricity cost (EWLEC) tariff of AEDfils2.9117/kWh ($c0.7934/kWh), with the second lowest bidder, Saudi Arabia's Acwa Power, submitting a WLEC tariff of $c0.921/kWh and an EWLEC tariff of $c0.9254/kWh.
The client later announced that the lowest levelised cost of electricity (LCOE) tariff was $cents1.35/kWh, although LCOE for other bidders was not revealed.
The full list of bidders and EWLEC tariffs:
EDF (France)/ Jinko Power (China), $c0.7934/kWh
Acwa Power (Saudi Arabia), $c0.9254/kWh
Marubeni (Japan)/ Total (France), $c1.0120/kWh
Engie (France)/ Alfanar (Saudi Arabia), $c1.0743/kWh
Softbank Energy (Japan)/ Eni (Italy), $c1.2084/kWh
The tariffs were read out to bidders on 28 April. Energy & Utilities had earlier reported that the EDF/Jinko consortium was the frontrunner to win the tender for Abu Dhabi's second major PV project.
The five groups bidding for the contract submitted revised proposals on 1 March, after the consortiums had submitted original proposals on 21 November.
The client had been preparing to open proposals during a public read-out on 18 March, however this was postponed due to the restrictions placed on public gatherings as a result of the Covid-19 virus outbreak.
The project will involve the financing, construction, operation and maintenance of the solar plant under a long-term power purchase agreement. The successful developer will form a special-purpose vehicle (SPV) company in partnership with Ewec. The successful developer will own up to 40 per cent of the SPV, with the Abu Dhabi government to hold the remaining 60 per cent stake.
The project will be Abu Dhabi's second major PV solar scheme.
In February 2017, the emirate awarded a contract to a consortium led by Japan's Marubeni Corporation and China's Jinko Solar to develop a 1,177MW PV solar IPP at Sweihan, the world's largest single-site solar project. The Sweihan IPP was fully commissioned in June 2019.
29 April 2020
EQ International