Could climate action be the issue to bring Joe Biden and Boris Johnson together?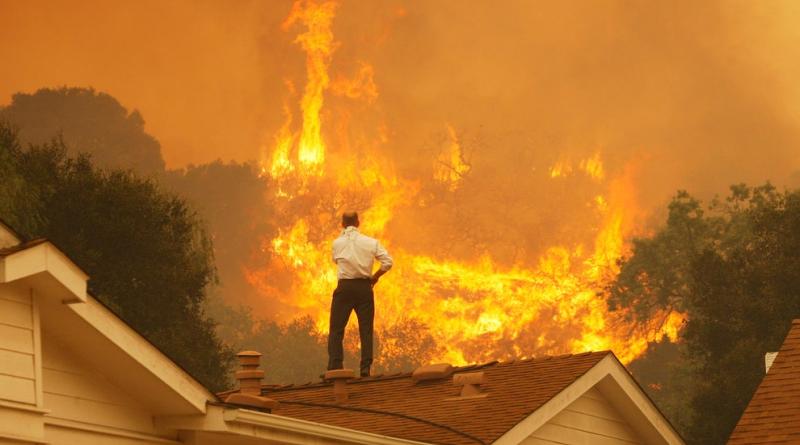 As the prime minister seeks to distance himself from ties to Trump, prioritising climate cooperation could be a 'natural fit' for both Johnson and Biden, environment analysts tell Daisy Dunne
As it was finally confirmed late on Saturday that Joe Biden had won the US election, leaders from across the world rushed to bring focus to the climate crisis in their first messages to the president-elect.
Among them was Boris Johnson, who said in his first official statement to Mr Biden: "The US is our most important ally and I look forward to working closely together on our shared priorities, from climate change to trade and security."
Later on, he told reporters: "I think now with President Biden in the White House in Washington, we have the real prospect of American global leadership in tackling climate change."
The comment was seen by some as a snub to Donald Trump, who has overseen four years of environmental rollbacks and inaction over the climate crisis during his time in the White House, which culminated in the US's withdrawal from the Paris Agreement last week.
It could be a sign that Mr Johnson is trying to distance himself from American perceptions that he has moulded himself in Mr Trump's image – the president himself dubbed the prime minister "Britain Trump" in July 2019.
Mr Johnson's "Trump-like" reputation in the US, combined with previous comments he has made about President Barack Obama's heritage, has led some diplomats to suggest that he might struggle to form a close relationship with Mr Biden and vice president-elect Kamala Harris.
However, Mr Johnson and Mr Biden share an interest in ramping up global climate action. The UK is due to host a major UN climate conference, known as Cop26, in Glasgow next year. And Mr Biden has already asserted in his presidential transition plan that his administration will prioritise addressing the climate crisis.
Because of this, climate could be a key area where Mr Johnson can differentiate himself from Mr Trump, says Sam Hall, director of the Conservative Environment Network.
"I think it is fair to say that some people have that perception of Boris Johnson and him being really ambitious and strong on climate action domestically and putting the UK's presidency of Cop26 front and centre is an opportunity for him to underscore just how different he is [to Mr Trump]," he tells The Independent.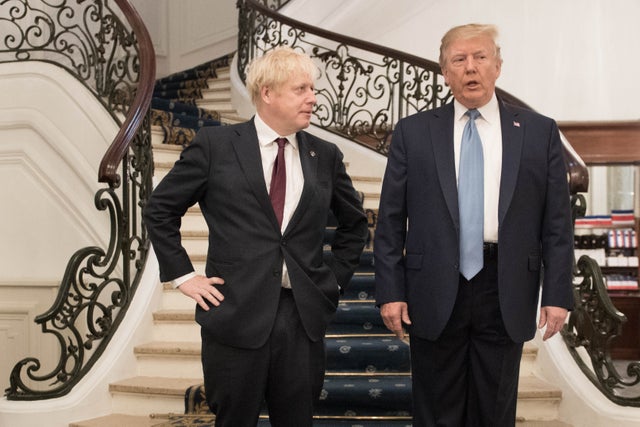 Prioritising climate as an area for cooperation could be a "natural fit" for both countries, according to Nick Mabey, founder and CEO of E3G, a global climate think tank.
"Obviously the UK has the problem of the legacy with the relationship with Trump," he tells The Independent.
"They know they aren't going to get any change on trade and they're not really a global superpower around issues like Russia and China, so the main area where the US needs the UK and the UK has got agency is on climate change and Cop26."
By acting as the host country for Cop26, the UK has something to offer the US, says Mabey: "Biden needs to show that he's serious on climate change. He's going to be very limited, if, as we expect, he doesn't get the Senate, in delivering either federal legislation or more importantly a really aggressive 'green recovery' act."
Biden has put the climate crisis at the centre of his election campaign. A key part of this plan is a pledge for the US to reach net-zero emissions by 2050 – a target which, if met, would mean more than three-fifths of global carbon emissions will be under net-zero targets.
However, Mr Biden may struggle to implement his most ambitious domestic climate measures if, as expected, the Democrats do not take control of the Senate.
If this is the case, Mr Biden may turn to more internationally focused actions to boost progress on climate. Such actions could include providing more finance for boosting resilience in developing world countries.  
"That would be very powerful," says Mabey, adding such actions could help Mr Biden to deliver climate action "without having to go through Congress or the Senate".
Mr Johnson, too, has much to gain by forming an alliance with Mr Biden on climate, says Hall.
"The success of the COP26 summit will be dependent on getting big emitters to commit to stronger climate action and the US is obviously a major player in that area," he says. (The US is the world's second largest greenhouse gas emitter after China.)
Mr Johnson's keenness to work with Johnson is likely to play a role in new domestic climate measures to be announced in the coming weeks, the analysts say.
The government is expected to announce a new 10-point plan for reaching net-zero emissions in the UK next week. The plan is expected to include a boost to offshore wind and technologies that aim to capture carbon directly from fossil fuels, among other measures.
"I think the case for [Johnson] being as ambitious as possible in that speech, which we expect in the next couple of weeks, is greater than ever," says Hall. "I think it will be really helpful mood music domestically in the UK for there to be lots of positive stories about climate announcements that he's made."
10 November 2020
INDEPENDENT