Climate Week NYC to go ahead in 2020 as organisers announce new virtual platform: 21-27 September 2020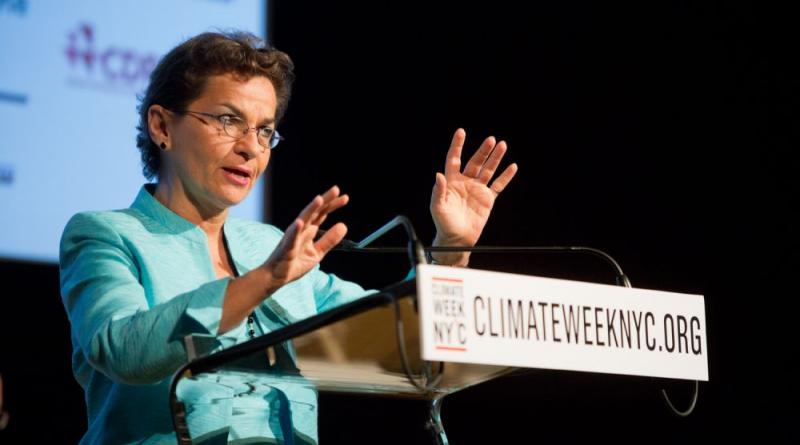 Climate Week NYC will still go ahead in September 2020 with launch of new virtual platform.
The Climate Group, has announced that Climate Week NYC will not be postponed and will take place as scheduled on September 21-27, 2020.
Climate Week NYC, which brings together national, state and regional government leaders, businesses and the broader climate sector to accelerate climate action, will launch a virtual platform that will host all major events to ensure that delegates and speakers can join irrespective of any restrictions at the time.
The Climate Group say this approach will ensure that should the situation in September limit the scale of physical events, a full program can still happen through a virtual platform.
Helen Clarkson, CEO of The Climate Group, commented: "We have made the decision that we cannot afford to cancel or delay the important conversations, commitments and negotiations that need to take place. The decision to postpone COP26 to 2021 was undoubtedly the correct thing to do to allow diplomatic negotiations to take place at a time when they can be given the right level of focus. We believe that Climate Week NYC has an important role to play in supporting that process at a time when it will be needed most."
"Every year we say, "For New York, For the World," and this year will be no different. NYC will be hosting an even greater global effort in tackling climate change. We believe in a just transition; climate action must be carried out in a way that protects livelihoods. The Coronavirus pandemic has shown how our global community is willing to care and able to change."
Kathy Hochul, Lieutenant Governor of New York said: "We are leading the nation with our aggressive efforts to make New York more efficient and reduce greenhouse gas emissions. Climate Week NYC brings experts and stakeholders together to advance our collective goals to make the state cleaner and greener. We are committed to building on our ambitious clean energy agenda to protect the environment, create new jobs for the future, and combat climate change."
This news follow the UNFCCC announcing that COP26 will no longer take place in November 2020 and will be pushed back to 2021.
In a statement from the UK government they stated that "In light of the ongoing, worldwide effects of COVID-19, holding an ambitious, inclusive COP26 in November 2020 is no longer possible."
The rescheduling is said to help ensure that all parties can focus on the issues to be discussed and allow more time for the necessary preparations to take place. 
Photograph: The Climate Group
7 April 2020
The Climate Action