Biden picks John Kerry for climate envoy on national security council.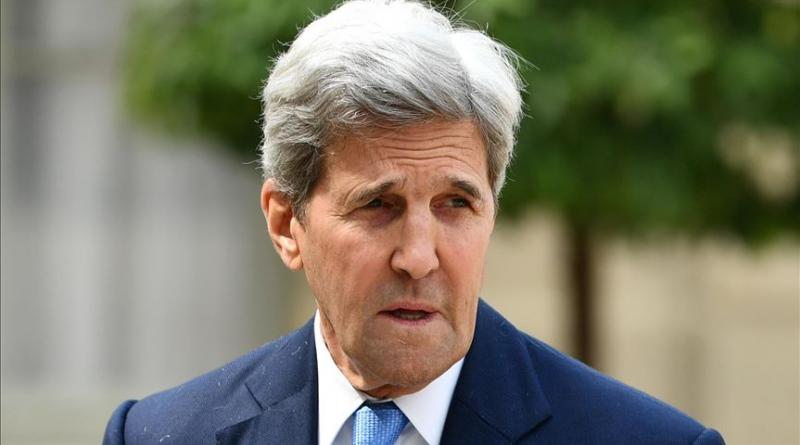 Former state department chief under Barack Obama to return to White House to address climate emergency.
President-elect Joe Biden has selected former Secretary of State John Kerry to serve as a "special presidential envoy" for the climate crisis as part of the incoming administration.
Mr Kerry will serve in the role as part of the National Security Council, which the president-elect's transition team said will reflect his administration's "commitment to addressing climate change as an urgent national security issue."
The former Secretary of State under Barack Obama, and a former Democratic presidential candidate who lost to George W Bush in 2004, was among the architects of the landmark Paris climate agreement, from which Donald Trump has withdrawn the US. Mr Biden intends to rejoin the accord.
Mr Kerry's position is not a part of the Biden cabinet and won't require Senate confirmation.
He joins several Obama-era state department officials potentially returning to the White House as part of the former vice president's incoming administration. 
In a statement announcing his latest slate of administration appointments, including his Secretary of State Antony Blinken, who previously served as a deputy secretary of state and deputy national security adviser under the former president, Mr Biden said "we have no time to lose when it comes to our national security and foreign policy."
"I need a team ready on Day One to help me reclaim America's seat at the head of the table, rally the world to meet the biggest challenges we face, and advance our security, prosperity and values," he said.
Vice president-elect Kamala Harris said that "the moment we walk into the White House, we will inherit a series of unprecedented challenges."
"These crisis-tested national security and foreign policy leaders have the knowledge and expertise to keep our country safe and restore and advance America's leadership around the world," she said.
Following the transition team's announcement, Mr Kerry said "America will soon have a government that treats the climate crisis as the urgent national security threat it is."
"I'm proud to partner with the President-elect, our allies, and the young leaders of the climate movement to take on this crisis as the President's Climate Envoy," he said.
In 2019, the former Massachusetts senator and one-time face of the Democratic party launched World War Zero, a bipartisan coalition focussed on raising awareness of the climate crisis.
The president-elect also has selected Alejandro Mayorkas to run the Department of Homeland Security, Avril Haines as Director of National Intelligence, Linda Thomas-Greenfield as the US Ambassador to the United Nations,  and Jake Sullivan as his national security adviser.
In a transition team statement, the incoming administration said: "These experienced, crisis-tested leaders will start working immediately to rebuild our institutions, renew and reimagine American leadership to keep Americans safe at home and abroad, and address the defining challenges of our time – from infectious disease, to terrorism, nuclear proliferation, cyber threats, and climate change."
24 November 2020
INDEPENDENT