Biden Calls Climate Change 'Existential Threat of Our Time'.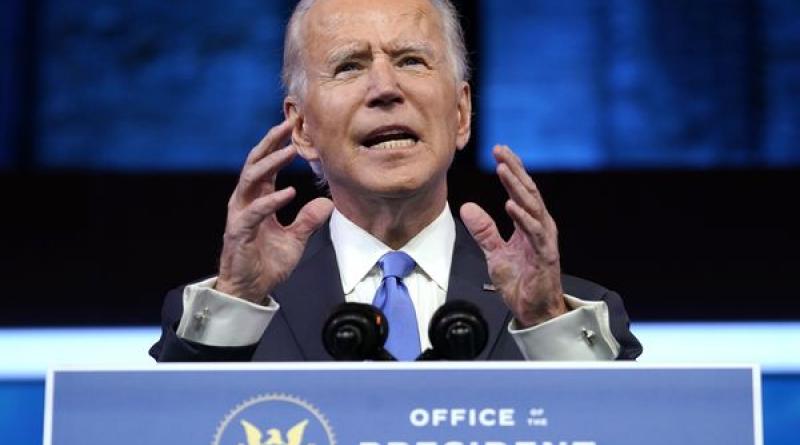 President-elect Joe Biden introduced on Saturday key members of the team he is assembling to fulfill his pledge to combat climate change, calling them brilliant and qualified.
Climate change is "the existential threat of our time," Biden said, and the people he was nominating to lead the Environmental Protection Agency, the White House Council on Environmental Quality and the departments of Energy, and Interior will be "ready on day one."
"We need a unified national response to climate change. We need to meet the moment with the urgency it demands, as we would with any national emergency, " Biden said at an event in Wilmington, Delaware.
With Republicans set to hold at least 50 seats in the Senate, likely dooming the chances for sweeping climate and environmental legislation, Biden will be relying heavily on the officials to advance his clean-energy agenda through federal regulation. He has proposed a sweeping $2 trillion climate plan to promote clean energy, called for an emissions-free electric grid in 15 years and and promised to pare oil drilling on federal lands.
"We need to get to work and we've got to get to work right away," Biden said.
He vowed to promote the use of electric vehicles by having the federal government purchase more of them, and to get 500,000 charging stations installed. He also called for 1.5 million energy-efficient homes and public housing units to be built, and 3.2 million abandoned oil and gas wells to be plugged.
He said the U.S. would rejoin the Paris climate accord and establish a climate-focused civilian conservation corps to put people to work.
The nominees he presented represent veteran government leaders and regulators as well as environmentalists that progressives had demanded. They include former Michigan Governor Jennifer Granholm to lead the Energy Department, North Carolina environmental regulator Michael Regan to be EPA administrator and Democratic Representative Deb Haaland to head the Interior Department. Biden has also tapped lawyer Brenda Mallory to be chair of the Council on Environmental Quality, Gina McCarthy as national climate adviser and Ali Zaidi as her deputy.
If confirmed, Haaland would be the first Native American in a U.S. cabinet post, Mallory would be the first African American to lead the White House Council on Environmental Quality and Regan would be the first Black man to serve as Environmental Protection Agency administrator. Lisa Jackson was the agency's first African American administrator, under former President Barack Obama.
19 December 2020
Bloomberg Green