Action on the ground takes centre stage in Abu Dhabi as countries gather for 18th IRENA Council.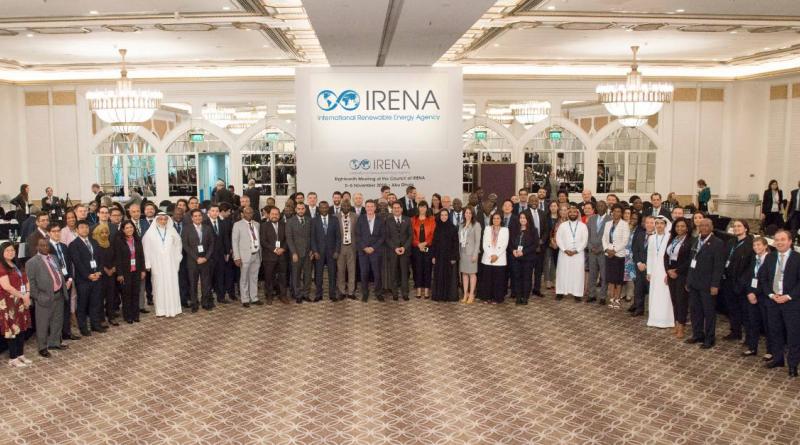 Agency reviews progress and plans new work programme towards a climate-safe, sustainable future.
Abu Dhabi, United Arab Emirates — More than 370 high-level government representatives from 124 countries will gather tomorrow in Abu Dhabi to attend the Eighteenth Council of the International Renewable Energy Agency (IRENA). Luxembourg will serve as Chair and Antigua and Barbuda as Vice-Chair for the two-day governing body meeting which takes place only six weeks after world leaders gathered in New York for the United Nations Climate Action Summit.
"The biggest challenge of our time is not only to preserve the beauty of the planet for future generations, but to save humankind in doing so. This vital challenge can only be met by a disruptive change of perception we all have about using resources, and through a massive and worldwide development of renewable energy. Only through international cooperation, like at IRENA, in accelerating renewables deployment and energy efficiency, can we face those challenges appropriately," said Guy Lentz, Permanent Representation of Luxembourg to the European Union, and designated Chair of the upcoming IRENA Council meeting. "Luxembourg and its European Union partners view renewable energy as a key component in the energy transition having adopted ambitious targets in renewables for 2030 and beyond. Through gatherings like IRENA's Council, we seek to foster coordination in global efforts to innovate restlessly in the energy field, to make energy accessible and affordable for all, and to avert a climate crisis."
Ahead of the Council, IRENA Director-General Francesco La Camera added: "Today, the question is no longer whether the energy transition is possible. With renewables, it is possible to mitigate climate change and its impacts, to enhance air quality, to improve human health and to create access to affordable energy. IRENA is strengthening engagement with its Members and key partners to facilitate on-the-ground solutions and support countries in meeting their climate and development ambitions sustainably by using renewable energy."
During the Council, the Director-General will present his annual report on the implementation of IRENA's work programme and budget over the last two years. Participants will also discuss the content and focus of the Agency's future work as part of the Work Programme and Budget for 2020-2021, which will be tabled for final approval during IRENA's Tenth Assembly in January.
Specific programmatic discussions will cover IRENA's areas of engagement in supporting renewable energy deployment;  enhancing dialogue among countries with high shares of renewables in their energy systems as well as decarbonising complex sectors to pave a way towards a carbon-free economy. A series of sessions will be dedicated to the follow-up from September's UN Climate Action Summit in New York, discussing renewable energy in relation to the Nationally Determined Contributions (NDCs) and the newly announced Climate Investment Platform.
Composed of 21 IRENA Members, the Council meets twice annually to facilitate cooperation among Members, oversee implementation of the IRENA work programme and complete substantive preparations for the Agency's annual Assembly.
4 November 2019
IRENA