2021 EPG Summer School / 22-30 July 2021 - "Smart Transformation in the Energy Sector".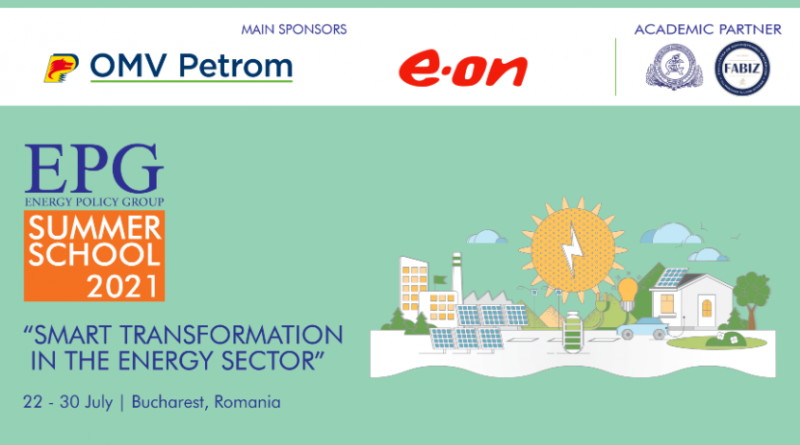 The fourth edition of Energy Policy Group's Summer School will be held between 22-30 July 2021, with a focus on "Smart Transformation in the Energy Sector".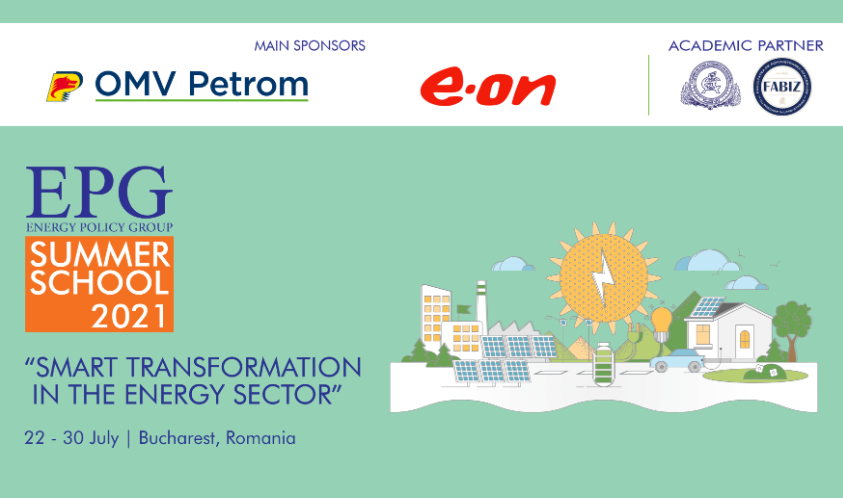 The energy sector is undergoing deep changes. These days, maybe more than ever, young professionals who are studying, working or are just interested in the energy field for its interconnections with the economy, society or environment, need a broader understanding of the sector's modus operandi. To this purpose, global energy trends and policy making processes have to be addressed in their mutually influencing dynamics and assessed jointly with the energy sector's greatest externality: climate emergency.
The summer school is one of EPG's flagships learning programs designed for students and professionals at the start of their career to offer them a relevant insight into the prevailing challenges faced by the energy sector and the varying impacts of different prospective solutions. Consequently, a significant attention is given to decarbonization initiatives with renewables at the center of the transition to a less carbon-intensive and sustainable energy system.
A through discussion of the oil and gas sector, with its challenges and prospects, as well as of alternative fuels (e-mobility, biofuels, natural gas and hydrogen) will be considered in order to initiate a dialogue about the future of transportation. Special attention will be given to digitalization and smart technologies as well as to understanding the potential of energy efficiency to enable a secure and sustainable energy system while delivering environmental and social benefits.
This year's edition touches upon how investments and financial flows consistent with a pathway towards low greenhouse gas emissions and climate-resilient development can be fostered through the economic recovery packages. These decisions will shape economic and energy infrastructure for decades to come and will almost certainly determine whether the world has a chance of meeting its long-term energy and climate goals.
Activities included:
Two webinars before the Summer School starts in May and June
Expert-run sessions on energy-related topics
En-ROADS Climate Workshop
Energy documentary screening
Energy facilities/assets visits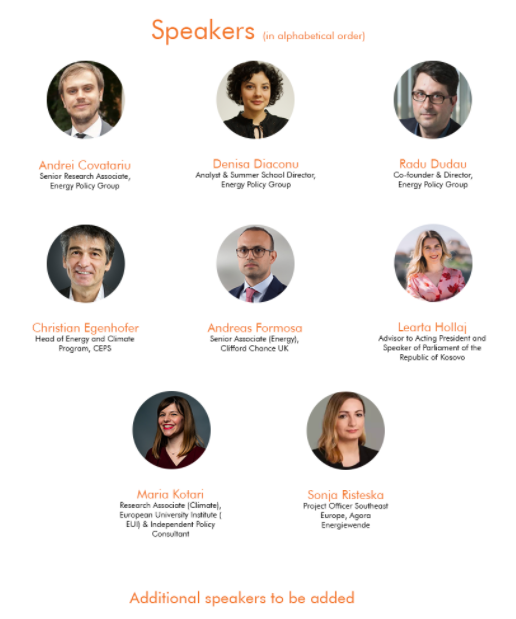 Target group
The Summer School is targeted for master/PhD students and for young professionals (max. 35 years old), interested in or studying/working in the energy sector or related fields (e.g. economics, law, political science, environmental studies, etc.). 25 places are available for the 2021 edition of EPG Summer School.
Fees
EUR 350 – Early Bird Call (8 – 28 February)
EUR 400 – Standard Call (1 – 31 March)
The fees include the educational program and course materials, catering during sessions, transport to all venues included in the program, social events within the program. The fees do not include transportation to/from Bucharest and accommodation.
Registration deadline
Successful applications will be confirmed within the first week of April.
When and where
22 – 30 July 2021
Bucharest, Romania
Language
Credits
Scholarships
The EPG Energy Summer School always strives to draw a balance between interactive seminars and debate sessions, led by reputed international and Romanian experts.
How was the 2018 Edition of the EPG Summer School? Find out HERE.
How was the 2019 Edition of the EPG Summer School? Find out HERE.
How was the 2020 Edition (webinar) of the EPG Summer School? Find out HERE.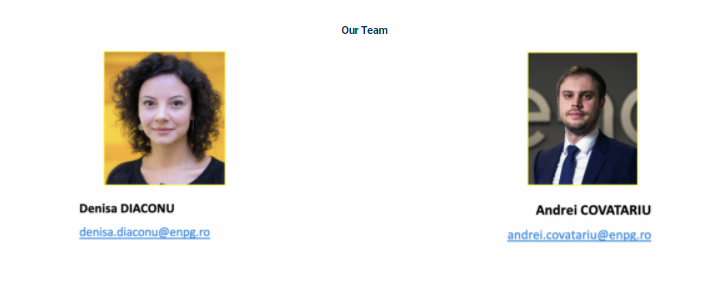 The Energy Policy Group (EPG) is a Bucharest-based non-profit, independent think-tank specializing in energy and climate policy, market analytics and energy strategy, grounded in February 2014.
23 February 2021
EPG