Damages from winter storm in Texas could approach $50 billion.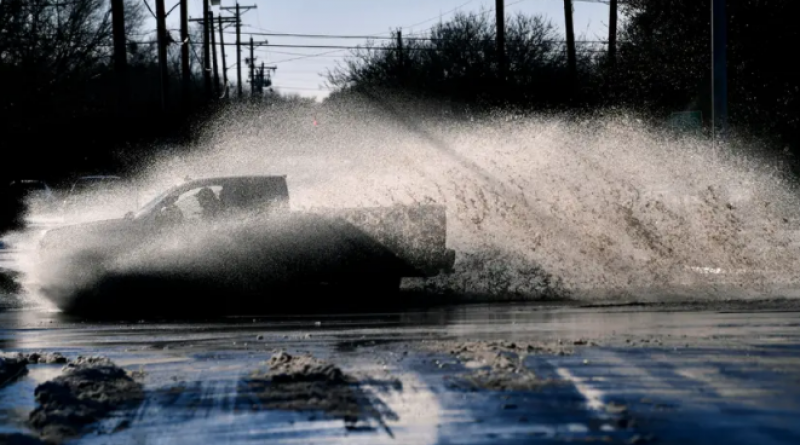 The estimate accounts for lost wages, damages to businesses and homes and cleanup costs.
The cost of the devastating winter storm in Texas could end up costing the region close to $50 billion to recover from, it has been estimated.
The extortionate figure would cover the cost of lost wages, repairing damages to businesses and people's homes, as well as the cleanup cost in and around the state, according to forecasters AccuWeather.
Its chief meteorologist Jonathan Porter said: "[The estimate] denotes the historic magnitude and just how much of a life-threatening crisis this has been for people in the Southern Plains, the southeast and especially Texas.
He described the crisis as "yet another setback for businesses that don't need it in a very challenging year", adding that the recent storm was the worst cold front in Texas since December 1989.
The bad weather left more than three million Texans without power after an increased demand for heating overwhelmed its energy grid.
Most of those affected by the blackout have now had their power restored, according to Business Insider, as the state was caught unprepared to deal with such a significant cold snap.
AccuWeather also reported many homes and businesses were left reeling from serious damage after freezing cold temperatures caused water pipes to burst.
Texas effectively operates on its own power grid, which makes it difficult for the state to access power from other areas that are not experiencing blackouts.
It is understood that homeowners have been left facing staggering energy costs to heat their houses after the blackouts, with wholesale electricity costs surging to over $9,000 per megawatt-hour, up from $50.
Texas Senator Ted Cruz, a high-profile Republican, faced widespread criticism over his decision to leave to the state to travel to Cancún in Mexico. He has since described it as a "mistake".
21 February 2021
INDEPENDENT